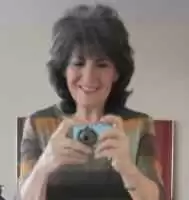 My aunt is nearing one hundred and one. My mother-in-law lived to be one hundred and two. If my maternal grandmother were alive today, she would be one hundred and twenty. They were all great cooks without recipes.
My mother in law always declared her secret...old hands and old pans. Her Primo, Numero Uno prize winning dish was Potato Pudding or "kugel" as it is also known. It was light and fluffy inside and had a hard crisp outer crust with magnificent crunchy corners. We all vied for the four only corners.
I have been able to make a reasonable clone with butternut squash, because I have had to survive the past ten years without potatoes. They are starchy root vegetables and consequently, non gratis on the Specific Carbohydrate Diet.
My MIL overcooked everything and in pans they that been used for years yet somehow survived disintegration. Her ancient overused aluminum baking sheets were bronzed and approaching black.
People who were late for dinner got the better version of her roast chicken as it remained in a warm oven long after those present were served and in so doing, developed the patina of cherry wood.
Despite the fact there are countless Specific Carbohydrate Diet recipes in cookbooks and on the Internet, I find as I approach eighty, I am my own grandma and do not always rely on measuring devices, but more on techniques.
The Browning Version
I use the same drill for my favorite saucy meat and poultry one pan dishes that are very French in style. Add some vegetable or olive oil to a heated pan, and also some butter. Brown sliced onions and some garlic. I add slices of butternut squash and brown them too. Then everything gets pushed to a corner and I brown the meat.
That could be pork tenderloin, a chicken breast (bone and skin still on), veal cubes, or lamb etc. Apply big sprinkles of seasoning, basil, oregano, rosemary and parsley, sometimes thyme too and of coarse osier salt and freshly ground black pepper. I remove the pan, splash in chicken stock and grape juice, even a drop or two of honey and part of a teaspoon of mustard. Sometimes I add a little tomato juice.
The lid goes on, the heat is turned down and I add frozen peas and simmer this until the sauce is reduced and the meat tender. Everything gets removed to a plate, while the sauce cooks on super low until it is as thick as I like it and then I add a large pat of butter which gives a lovely gloss. Everything gets put back in the pan, stirred gently until nicely coated and then is ready to serve.
Usually, I start out making this midday so I won't have to cook dinner, but have always ended up eating it on the spot!