What do the Specific Carbohydrate Diet and Cirque de Soleil Have in Common? They Both Require Balance!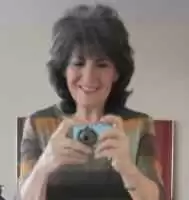 What do the Specific Carbohydrate Diet and Cirque de Soleil have in common? They both require balance! It frustrates me that even doctors are under the misapprehension that the Specific Carbohydrate Diet is a No Carb or Low Carb diet. It is fairly limited in carbohydrates (grape juice, carrots, a few carbs in the dry curd cottage cheese) for the first few days.
The Specific Carbohydrate Diet starts with a brief introductory diet that clears the decks and notifies bad bacteria that change is on the way. In fact their sugar, starch and gluten party is nearly over. Immediately after this two to five day startup regimen new foods are added gradually, depending on their degree of tolerance which is monitored through journaling. The Specific Carbohydrate Diet then becomes a carbohydrate restricted program but only in the sense that certain types of carbs are eliminated.
What remains has no limits beyond good judgement since Elaine Gottschall* clearly stated in "Breaking the Vicious Cycle"* that the Specific Carbohydrate Diet is designed to be balanced (There are always exceptions. A lower carb version of the Specific Carbohydrate Diet is considered useful in instances of seizure inclined individuals).
You might think that the Specific Carbohydrate Diet is somehow connected to the Glycemic Index, but it is not. That index does not differentiate between monosaccharides and polysaccharides and the Specific Carbohydrate Diet does. The "monos" are directly absorbed into the bloodstream, the "polys" must be broken down further to become digestible. That's why honey is a real asset to the Specific Carbohydrate Diet. The bees have predigested it.
There are two ways to achieve balance. One way to get up and running and develop a feel for balanced menu choices is to open a free account at fitday.com and keep track of very mouthful. I normally don't get beyond breakfast because spontaneous balance comes easily after my many years of practice.
I just include a protein, fruit and vegetable with almost every meal. This can mean a vegetable, even at breakfast like poached eggs on a bed of mashed butternut squash or cooked spinach or an omelet studded with diced veggies. Fruit juice set with unflavored gelatin is a neat way to spoon in some extra carbs at or between meals. The Specific Carbohydrate Diet includes legumes as advanced foods. They require overnight soaking and precooking to eliminate starch but they still retain generous amounts of carbohydrates.
Other "advanced" items like dried fruits are also excellent sources. If I reviewed what I have had most days, Fitday's little pie chart graph usually comes up fairly even in all three categories, fat, carbohydrate and protein. Eating rice and pasta on the standard gluten-free diet is going to increase the carb count and I believe that not having these for so many years is what helped me easily maintain a substantial weight loss which happened eleven years ago. I may not be able to stand on my head at the top of a pyramid of trapeze artists, but balancing the SCD diet is a breeze.
*Editor's Note: Elaine Gottschall claims in her book "Breaking the Vicious Cycle" that the Specific Carbohydrate Diet can cure celiac disease, which is false.