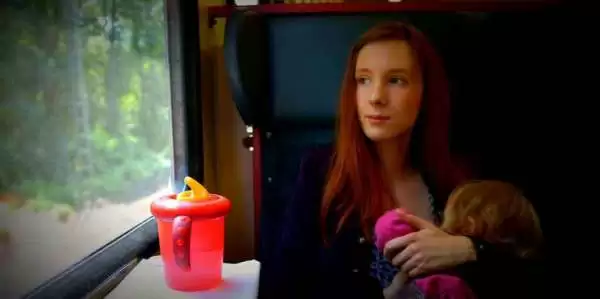 Caption: Image: CC BY 2.0--Pusteblumenland
Celiac.com 10/12/2020 - Researchers have recently begun to understand that gut bacteria play a critical role in keeping people healthy. They are also beginning to understand that our poop offers an excellent glimpse into our gut health. We know that the gut microbiota of children begin to change when they get celiac disease. Low levels of certain gut bacteria correspond with higher rates of celiac disease. We also know that gut microbiomes of children with a high genetic risk for type 1 diabetes are significantly different than those of children with low genetic risk. Moreover, changing gut microbiota could protect against celiac disease.
However, there's much to learn about exactly which bacteria is beneficial and which bacteria is harmful, and what the best balance of bacteria may be to help optimize our health. We do understand that one bacteria strain, bifidobacterium infantis, is beneficial to gut health.
---
Celiac.com Sponsor (A12):


---
---
Celiac.com Sponsor (A12-m):


---
To learn more, a group of researchers conducted a study to see if they could introduce an important species of good bacteria, known as bifidobacterium infantis, into the guts of babies with deficient levels. When they did so, they found that the stool pH became much more acidic, which is a more normal gut condition. 

This led the team to hypothesize that lower stool pH could reflect a healthier gut, with more optimal levels of beneficial microbes. To investigate their hypothesis, the team analyzed the pH of infant stool by looking at studies from 1926 to 2017. 

They found that infant stool pH has risen from 5.0 to 6.5 over the last hundred years or so, meaning that is has become less acidic and more basic over the years. This is a major difference, as the pH scale runs from 0 to 14.0, with 7.0 being neutral. That change could reflect a decrease in bifidobacterium, and a reduction in gut health during that time. 

Normally, healthy mothers pass bifidobacterium and many other strains of gut bacteria to their babies via their breast milk. The researchers think that the reduction in bifidobacterium in infants may reflect reduced gut health in mothers doing that time.

According to researcher Bethany Henrick, of Evolve BioSystems, a biomedical company in Davis, California, and her co-author Jennifer Smilowitz, a nutritional biologist at the University of California, Davis, bifidobacterium is important, because it binds exclusively to human milk oligosaccharides, which are sugars found only in breast milk. 

Oligosaccharides provides food bifidobacterium needs to grow and reproduce. Healthy levels of bifidobacterium in the gut help to keep bad bacteria from growing in the gut.

About 80% of the cells that make up our immune systems are in our guts. "There's this intimate connection between the gut microbiome and our immune system," says Henrick. If bifidobacterium levels are low, bad bacteria can flourish. Higher levels of bad gut bacteria could tax the immune system, and promote allergies and certain autoimmune diseases.

Women can promote gut health by eating a diet high in fiber, such as whole grains, nuts, seeds, legumes, fruits, and vegetables. Prior studies have shown that gut bacteria is influenced by three things: How often a baby gets antibiotics, whether they are breastfed, and whether they were delivered naturally, or via cesarean section. 

The researchers encourage doctors and new mothers to work to promote a healthy gut microbiome in their babies by limiting antibiotics and cesarean sections, and to breastfeed, when possible.

By learning more about the role of gut bacteria and a healthy gut biome in the development of celiac disease can help us to better understand the origins of the disease, as well as how we might be able to reduce it in the future.

Stay tuned for more on the role of gut bacteria in celiac disease, and related news.

Read more at Pediatr Res. 2019; 86(6): 749–757.