Schizophrenia / Mental Problems and Celiac Disease
Schizophrenia / Mental Problems and Celiac Disease
This category contains summaries of research articles that deal with schizophrenia and mental problems and their association with celiac disease. Most of the articles are research summaries that include the original source of the summary.
Published 02/13/2013

Unrated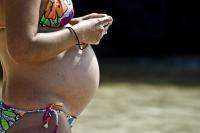 Photo: CC--flequi
A study shows that high maternal levels of immunoglobulin G (IgG) are associated with a later diagnosis of a non-affective psychotic disorder in offspring.
Published 01/23/2013
Rating: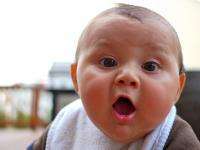 Photo: CC--xopherlance
Can going gluten-free bring about a major improvement in mental health for some children? This question is addressed in recent article by Mary Lochner.
Published 05/4/2012
Rating:



Photo: CC -Jessia Hime
Some studies have shown that people with untreated celiac disease can have higher rates of psychiatric disorders, but little study has been made to determine whether people with psychiatric disorders have higher rates of celiac disease.
Published 10/6/2010
Rating: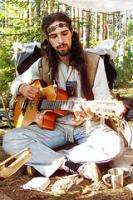 New insights into celiac disease and schizophrenia
Do you know where LSD comes from? It is made from gluten grains. In 1938 Albert Hofmann, a Swiss chemist, discovered LSD, having refined it from a mold that grows on grains. However, it was not until 1943 that he discovered its psycho-active properties. In his own words Hofmann states: "I synthesized the diethylamide of Iysergic acid with the intention of obtaining an analeptic."
Published 07/13/2009

Unrated




Doctors are recommending that kids with mental and behavioral disorders, and with low cholesterol be tested for celiac disease.
Published 04/29/2009
Rating:



Researchers believe that proteins found in the gluten of wheat, rye and barley might play a role in triggering schizophrenia in people with a genetic risk for the condition, or in worsening symptoms in people who have the disease.
American Journal of Psychiatry 163:521-528, March 2006 Celiac.com 03/14/2006 – Danish rese
Acta Psychiatr Scand 2005: 1-9. C 2005 Blackwell Munksgaard. Celiac.com 02/09/2006 – Afte
Eur Psychiatry. 2004 Aug;19(5):311-4. Celiac.com 09/12/2004 - Israeli researchers conducted a stu
BMJ 2004;328:438-439 (21 February) Celiac.com 02/27/2004 – The following report is interest
Celiac.com 09/01/2002 - Patients with celiac disease are 20 times more likely than the general p
George Von Hilsheimer, 1977 (Celiac.com 06/12/2000) A way the hypothalamic choreographer might
This article originally appeared in the Winter 2003 edition of Celiac.com's Scott-Free Newsletter
The following was written by Dr. Kalle Reichelt who is a leading celiac disease researcher a