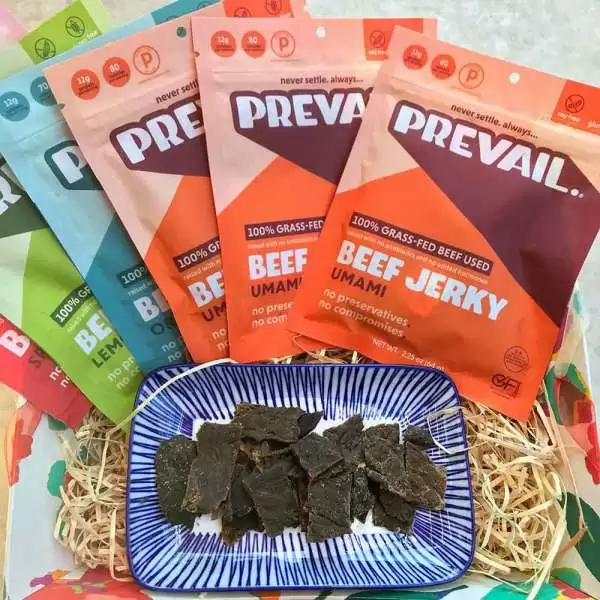 Caption: Image: Mei Adams
Celiac.com 04/28/2020 - Once in a while I'm truly surprised by a product's greatness. PREVAIL's Umami Beef Jerky is one of those great surprises.
Most beef jerky tastes similar, and is over-salted, too tough, and 80% or more contain soy sauce, which I love, but must avoid because it almost always contains wheat.
---
Celiac.com Sponsor (A12):


---
---
Celiac.com Sponsor (A12-m):


---
One reason why this jerky is so great is due to the "umami" mouth feel/taste that is created, which is remarkably similar to that created by soy sauce, but it doesn't contain ANY soy sauce. How PREVAIL pulled this off I'll never know, but according to the package it's due to the aged organic coconut sap. However they did it, it's just wonderful.

Some more reasons why PREVAIL jerky is so great: They use organic ingredients, the beef is 100% grass-fed and doesn't contain any preservatives or nitrates, and their jerky is tender, so it's gentle on your teeth. Besides being gluten-free, Prevail jerkys are soy-free, paleo certified, and the beef is raised without antibiotics or hormones.

You can order PREVAIL Jerky at their Amazon store.