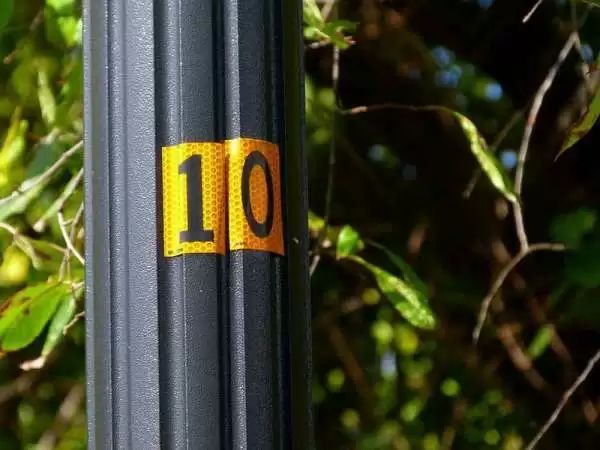 Caption: Image: CC BY 2.0--Rusty Clark ~ 100K Photos
Celiac.com 10/16/2019 - For many decades, celiac disease was regarded as a rare condition with clear symptoms. However, as celiac disease research has progressed, once common assumptions about celiac disease have fallen away. More people are being tested, celiac awareness is rising, and medical perspectives are shifting. For example, contrary to common belief, recent research shows that only about one-in-three adult celiac patients experience diarrhea. Weight loss is also not a common sign. In fact, patients diagnosed these days are far more likely to be overweight, and to have atypical symptoms, or even no clear symptoms at all.
Here are ten facts about celiac disease that might amaze you.
1) Celiac Disease is Linked to Neanderthal Ancestry
---
Celiac.com Sponsor (A12):


---
---
Celiac.com Sponsor (A12-m):


---
Most humans share some degree of DNA in common with our Neanderthal cousins of yesteryear. That's especially true if you have celiac disease. That's because celiac disease is directly tied to Neanderthal DNA. If you have celiac disease, you can thank a distant Neanderthal ancestor.
2) Celiac Affects Hispanic, Asian, Arabic, and Many Other Non-European Populations
While celiac disease mostly affects people of European, especially Northern European, descent, recent studies show that it also affects portions of the Hispanic, African-American, and Asian populations. Celiac disease has not been well-studied in the African-American population, though cases are not unheard of. There is also some evidence to show that more black Americans are avoiding gluten.

Other recent studies show that populations in Saudi Arabia, India, Italy, and parts of Africa carry genes for celiac disease, and have higher rates than previously believed. Rates of gluten-related disorders as high as 11.8% in some Asia-Pacific groups.
3) There is No Cure or Vaccine for Celiac Disease
The only current accepted treatment for celiac disease is a strict gluten-free diet. So far, efforts to make a vaccine for celiac disease have failed.
4) Celiac Disease Affects More Women Than Men
Women suffer from celiac disease at about twice the rate of men.
5) Minor Dental Defects Can Predict Celiac Disease
Defects in dental enamel are good indicators of celiac disease, especially in children.
6) There are Over 200 Signs and Symptoms of Celiac Disease
Some patients have several of these signs and symptoms of celiac disease, some just a few. Many report non-gastrointestinal symptoms. 
7) Most People Don't Have Symptoms
It's true. Most people diagnosed with celiac disease never show any symptoms at all. 
8) High Rates of Celiac Disease Among First-Degree Relatives
If you have a first-degree relative, that is, a parent, child, or sibling with celiac disease, you have a much higher risk for developing celiac disease.
9) Cigarette Smokers Have Lower Risk of Celiac Disease than Non-Smokers
Believe it or not, cigarette smokers have a lower rate of celiac disease than non-smokers. Researchers don't quite know what to make of this, and no, smoking won't cure your celiac disease, so best not to start.
10) These Ten Risk Factors Most Associated with Celiac Disease
There are a number of risk factors for celiac disease. Here are the ten risk factors most associated with celiac disease.