Irritable Bowel Syndrome and Celiac Disease
Irritable Bowel Syndrome and Celiac Disease
This category contains summaries of research articles that deal with irritable bowel syndrome (IBS) and it's association with celiac disease. Most of the articles are research summaries that include the original source of the summary.
Published 06/14/2013
Rating:



Photo: Public Domain--Wikicommons
A team of researchers recently conducted a controlled trial of gluten-free diet in patients with irritable bowel syndrome-diarrhea to gauge the effects on bowel frequency and intestinal function. Their goal was to determine whether a gluten-free diet might benefit patients with diarrhea-predominant irritable bowel syndrome (IBS-D).
Published 02/25/2013
Rating: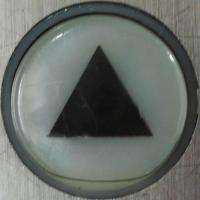 Photo: CC--mag3737
Patients with celiac disease often report symptoms compatible with irritable bowel syndrome (IBS). However, there haven't been any systematic studies regarding how adherence to a gluten-free diet might affect rates of irritable bowel syndrome-type symptoms in patients with celiac disease.
Published 05/18/2011
Rating:



Irritable Bowel Syndrome (IBS) is based on a clinical description only; there are no pathophysiological pathways definitively associated with it. It is characterized as gastrointestinal symptoms with no discernable cause.
Published 10/9/2009
Rating:



A team of researchers recently set out to explore the clinical and experimental evidence regarding the possible association between gluten sensitivity, celiac disease, irritable bowel syndrome, and the development of gastrointestinal symptoms.
Published 05/4/2008
Rating:



In the majority of people with celiac disease, strict adherence to a gluten-free diet can result in a quality of life that is on par with non-celiacs. Still a small percentage of celiacs seem to suffer from persistent gastrological discomfort in the form of irritable bowel or irritable-bowel-like symptoms.
Aliment Pharmacol Ther 19(11):1199-1210, 2004. Celiac.com 06/08/2004 - Researchers at the Universit
Mayo Clin Proc 2004;79:476-482. Celiac.com 05/25/2004 - The results of a study conducted by Dr. G.
Celiac.com 09/30/2002 - The Canadian Medical Association Journal (Hoey, 2002;166:479-80) published
Lancet Nov 2001 Volume 358, Number 9292 1504-08 03 Celiac.com 11/14/2001 - A recent study