Obesity, Overweight & Celiac Disease
Obesity, Overweight & Celiac Disease
This category contains summaries of research articles that deal with obesity and overweight issues and their association with celiac disease. Most of the articles are research summaries that include the original source of the summary.
Published 03/4/2013
Rating: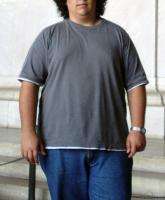 Photo: CC--fbellon
Morbid obesity is a common medical condition. In many cases, bariatric surgery is necessary. Although for decades celiac disease has been associated with chronic diarrhea and weight loss, and other classic symptoms, recent data shows that the clinical spectrum of celiac disease is extremely wide.
Published 08/27/2012
Rating:



Photo: CC--fbellon1
Recently, a team of researchers conducted a study to assess the impact of a gluten-free diet on body mass index (BMI) in a nationwide group of celiac patients and to isolate any variables that might help to predict favorable or unfavorable BMI changes.
Published 05/25/2012
Rating: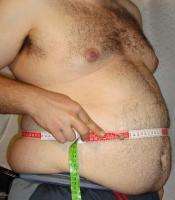 Photo:CC-FBellon
Diagnosis for celiac disease is on the rise, and many people who are diagnosed experience weight changes once they adopt a gluten-free diet. There's a pretty good amount of study data on weight change on a gluten-free diet, but a very limited amount of data regarding changes in body mass.
Published 05/9/2012
Rating: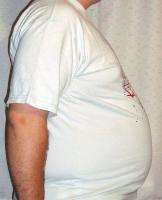 Photo: CC--fbellon
Weight loss is traditionally regarded as one of the classic symptoms of celiac disease. Recent studies suggest that people with celiac disease are far more likely to be obese or underweight at the time of presentation.
Published 03/19/2012
Rating: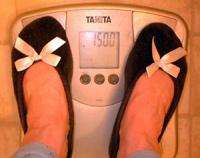 A clinical gastroenterology research team recently weighed in on the practice of using weight as a factor to screen for celiac disease. They are calling for doctors to ignore body-mass when assessing patients for possible celiac disease screening.
Published 12/19/2011
Rating: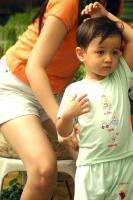 Photo: CC--dboy
Very little data has been collected about how body mass relates to celiac disease in children in the United States. Recently, a team of researchers sought to document the way celiac disease presents in children with normal and with elevated body mass index (BMI) for age, and to study BMI changes in those kids following a gluten-free diet.
Published 12/2/2011
Rating:



Photo: CC--Newbirth35
Some rumors have been circulating in the health foods community that gluten-free eating can encourage weight loss. Unfortunately, this theory is completely unfounded. Wendy Marcason, a registered dietician, published an article in the Journal of the American Dietetic Association in November that reviews some of the theories and controversy surrounding this issue. The article concludes that there is no scientific evidence to support a connection between eating gluten-free and losing weight.
Published 08/25/2011
Rating:



Subscribe to Journal of Gluten Sensitivity for more articles like this one.
This is a controversial topic. Elizabeth Hasselbeck`s book, The G-Free Diet (1), has been attacked because it suggests that a gluten free diet can help some people lose weight. One celiac support group has condemned this book as misleading (2). However, I thought it was a pretty good book, and I'm grateful for the public attention that Hasselbeck has drawn to celiac disease and non-celiac gluten sensitivity.
Published 10/15/2010
Rating:



New info on gluten-free diet and weight loss. Photo: CC-GenBug
Because there's no scientific evidence to suggest that adopting a gluten-free diet is a good way to lose weight, people who follow a gluten-free diet solely for the purposes of losing weight may be setting themselves up for failure.
Published 03/8/2010
Rating:



Celiac, a genetic autoimmune disease, has long been associated with a medical picture of patients that look underweight, and malnourished. However, recent studies are finding that obesity and a high BMI (Body Mass Index) may also be prominent in celiac patients. New studies were conducted to determine BMI changes after initiation of a gluten-free diet, and they offer clues to the importance of eating gluten free after being diagnosed with celiac disease.
Celiac.com 11/29/2006 – Contrary to popular beliefs (not to metion outdated medical training),
Published 07/10/2006
Rating:



This article appeared in the Spring 2006 edition of Celiac.coms Scott-Free Newsletter. Celiac.
This article appeared in the Winter 2006 edition of Celiac.coms Scott-Free Newsletter. Celiac.