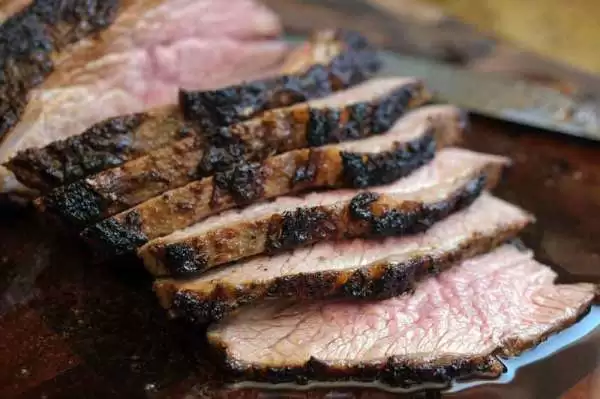 Caption: Image: CC BY-ND 2.0--BrownGuacamole
Celiac.com 08/31/2019 - Looking for an easy peasy, super delicious way to grill beef? This simple dry rubbed tri-tip from Chef John over at Food Wishes is as close to automatic as dinner gets. Just coat your trim-tip with the rub, pop it in the oven for an hour and a half or two hours, pair it with some favorite sides, and you've got dinner.
Ingredients:
2½ to 3 pound beef tri-tip
For the rub:
2 tablespoons kosher salt
1 tablespoon freshly ground black pepper
1 tablespoon smoked paprika
1 teaspoon garlic powder
¼ teaspoon cayenne
1 teaspoon dried rosemary
1 tablespoon freshly minced fresh rosemary
Directions:
Roast at 225 F. for about 1 1/2 to 2 hours, or until it reaches 130 F. for medium-rare.
Be sure to rest your tri-tip for 20 minutes to keep your beef extra juicy.
If you want some savory, delicious extra favor, stir ½ cup beef or chicken broth into the delicious pan drippings.
For the full experience, watch Chef John's full video: