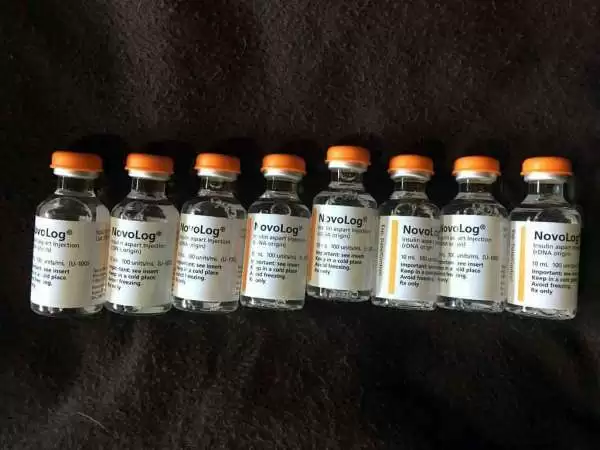 Caption: Image: CC0 1.0--cogdogblog
Celiac.com 11/16/2020 - Type 1 diabetes (T1D), is an autoimmune disease that affects about 1.6 million Americans. People with a family history of T1D face a 15 times higher risk of developing T1D than people without a family history. Up to 20% of those with T1D may also have celiac disease.
In an effort to redefine patient care in type 1 diabetes (T1D), Provention Bio, Inc., a biopharmaceutical company dedicated to intercepting and preventing autoimmune disease, has launched two complementary national disease state and screening education campaigns.
---
Celiac.com Sponsor (A12):


---
---
Celiac.com Sponsor (A12-m):


---
The programs, titled, "Connected by T1D" and "Type 1 Tested," are designed to help healthcare professionals, patients and relatives with elevated risk of T1D to better understand the importance of early-stage, pre-symptomatic disease screening for people with a family history of T1D.

Early blood screening for specific autoantibodies can spot early-stage T1D before any signs or symptoms appear.  Early diagnosis and treatment can help patients prepare in advance to live with diabetes, and may lower the risk of potentially deadly T1D-related problems, such as diabetic ketoacidosis. 

Both campaigns highlight the importance of early screening for patients at greater risk due to family history of T1D. "Connected by T1D" also focuses on the different stages of T1D, along with beta cell destruction that occurs months and years prior to the onset of symptoms. "Type 1 Tested" emphasizes that early testing gives parents, patients and their doctors the knowledge needed to prepare in advance for clinical T1D, and make decisions to reduce the chances of diabetic ketoacidosis and other serious problems. 

Both campaigns encourage early and routine autoantibody screening for people with family history of T1D.

"We hope this national educational effort will inspire behavioral change by challenging the standard clinical practice with respect to T1D, and encourage autoantibody screening for relatives of people living with the disease," said Eleanor (Leni) Ramos, MD, CMO, Provention Bio. 

Provention Bio, Inc. (Nasdaq: PRVB) is a biopharmaceutical company whose main investigational drug, teplizumab, designed to delay or prevention of insulin-dependent type 1 diabetes (T1D) in at-risk patients during the pre-symptomatic phase of the disease is currently under review by FDA.

Efforts to screen and preemptively treat autoimmune diseases like T1D hold promise of similar approaches to screening and treating celiac disease, especially in first degree relatives, before damage can begin.

Read more at PRnewswire.com. Stay tuned for more on this and related stories.