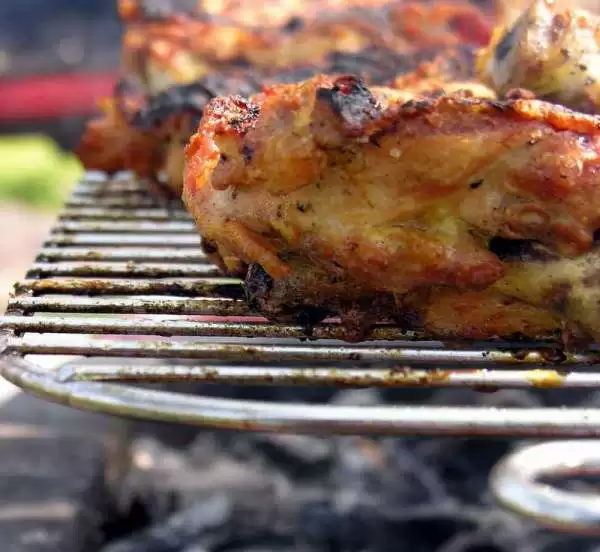 Caption: Image: CC--Paolo Tonon
Celiac.com 06/04/2019 - Pollo Regio is currently one of the most popular gluten-free search terms on mobile devices. If you're wondering what is Pollo Regio, you're not alone. You're also probably not from Texas.

For the uninitiated, Pollo Regio is a grilled chicken restaurant that began in Monterrey, Mexico. Pollo Regio came to Texas in 1990's when Juan Jorge Bazaldua set up a special trailer outfitted with a mesquite charcoal grill.

The demand for his authentic, marinated, mesquite-grilled chicken was so great that he quickly began selling out by noon each day, and taking orders from customers for the next day.

Before long, Pollo Regio expanded into a regular storefront location, and began attracting hungry, grilled chicken-loving hoardes. With nearly fifty locations in Texas, most in the Dallas/Ft. Worth area, Pollo Regio is fast becoming a Texas institution.

Pollo Regio's founding principles include a great passion for innovation, efficiency, and the pursuit of the highest quality ingredients and products.

Per its mission statement, Pollo Regio seeks to stand above other quick service restaurants with the most authentic home style food, and to make Pollo Regio a better place for both our customers and employees.

The Pollo Regio website does not make any claim to be gluten-free. Nor does it seem to offer any clear information about ingredients.

The Pollo Regio menu includes many items that should be naturally gluten-free, but the restaurant does serve standard flour tortillas. Other than the flour tortillas, most items at Pollo Regio look to be gluten-safe, but we can't say that for certain, so definitely check with the store manager before ordering. 

Have you eaten at Pollo Regio? Are you gluten-free? Share your story in our comments below.