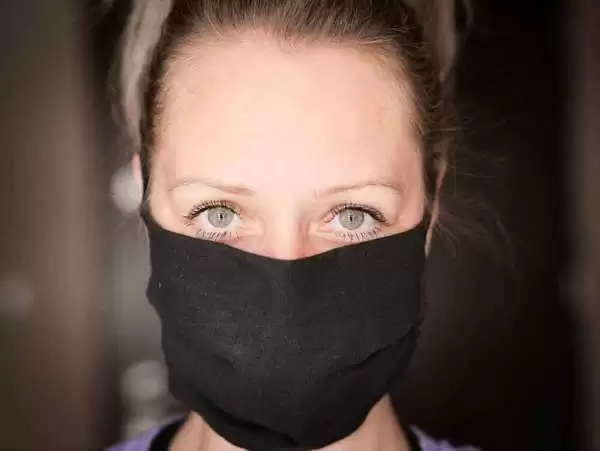 Caption: Image: CC BY 2.0--Olgierd (3rd account)
Celiac.com 11/23/2020 - Since March 2020, when the World Health Organization declared coronavirus disease-2019 (COVID-19) a global pandemic, researchers and laypeople have been wondering if people with certain health conditions, such as celiac disease, might face a higher risk for contracting Covid-19. 
Celiac disease is a chronic immune-mediated gastrointestinal condition triggered by gluten, which numerous studies have shown to be associated with an elevated risk of respiratory infection. 
---
Celiac.com Sponsor (A12):


---
---
Celiac.com Sponsor (A12-m):


---
A team of researchers recently set out to determine whether celiac disease patients have a higher risk of contracting COVID-19. The research team included Jamie Zhen, Juan Pablo Stefanolo, Maria de la Paz Temprano, Sebastian Tedesco, Caroline Seiler, Alberto Fernandez Caminero, Enrique de-Madaria, Miguel Montoro Huguet, Santiago Vivas, Sonia Isabel Niveloni, Premysl Bercik, Edgardo Smecuol, Luis Uscanga, Elena Trucco, Virginia Lopez, Carolina Olano, Pasquale Mansueto, Antonio Carroccio, Peter H. R. Green, Andrew Day, Jason Tye-Din, Julio Cesar Bai, Carolina Ciacci, Elena Verdu, Benjamin Lebwohl, and Maria Ines Pinto-Sanchez.

At this writing, the world has seen over 34 million cases of COVID-19, and more than 1 million deaths worldwide. The United States has seen over 11 million cases of Covid-19, and 250,000 deaths, with rising numbers and no end in sight. 

The research team carried out a cross-sectional study to determine whether patients with self-reported celiac disease have an increased risk of contracting COVID-19. 

Between March and June 2020, the team used local celiac disease associations, electronic newsletters, and social media to recruit patients of all ages with a self-reported celiac disease, and non-celiacs, from different countries including Argentina, Australia, Canada, Italy, Mexico, New Zealand, Spain, Uruguay, and the United States.  For the study, the volunteers answered forty-one questions in a web-based survey that was available in English, Spanish and Italian using the approach proposed by Mallinckrodt and Wang. 

The researchers used RedCap to gather data on demographics, gluten-free diet (GFD), symptomatology, and COVID-19 testing. They used SPSS version 25 (IBM, Armonk, NY) for statistical analyses, and then compared continuous and categorical variables using the Mann-Whitney U test and chi-square test. They also performed logistic regression to gauge the influence of various factors on the likelihood of reporting a positive COVID-19 test. 

Independent variables included celiac disease diagnosis, age, gender, comorbidities, gluten-free diet adherence, extra precautions, and previous COVID-19 exposure. The unadjusted and adjusted odds ratios showed 95% confidence intervals. 

People with celiac disease tend to have more comorbidities including respiratory, cardiac, and diabetes,  compared with control subjects. Patients with celiac disease were significantly less likely to have been tested for, and to have been exposed to, COVID-19, compared with control subjects. Just under 9% of of 940 participants tested for positive for COVID-19. 

Overall, celiac patients do not face any higher risk of contracting Covid-19 than control subjects. This analysis should provide some assurance to people with celiac disease and to clinicians that patients with celiac disease have about the same likelihood of contracting Covid-19 as the general population. However, this study did not look at whether people who have celiac disease have worse outcomes than those who do have it, and unfortunately there is some evidence that indicates that this may be the case.

With Covid-19 cases higher than ever and rising, we encourage everyone to take precautions and be safe.

Read more in the Clinical Gastroenterology and Hepatology

 

The researchers are variously affiliated with the Farncombe Family Digestive Health Research Institute, McMaster University Medical Center, Hamilton Health Sciences, Hamilton, Ontario, Canada; the Hospital Dr C B Udaondo, Buenos Aires, Argentina; Alicante University General Hospital, Alicante, Spain; ||Instituto Aragonés de Ciencias de la Salud, Zaragoza, Spain; Hospital Universitario San Jorge, Huesca, Spain; University Hospital of León, Leon, Spain; Instituto Nacional de Ciencias Médicas y Nutrición Salvador Zubirán, Mexico City, Mexico; Universidad de la Republica, Montevideo, Uruguay; University of Palermo, Palermo, Italy; Columbia University, New York, New York; Department of Paediatrics, University of Otago Christchurch, Christchurch, New Zealand; Walter and Eliza Hall Institute and University of Melbourne, Melbourne, Australia; and the Università degli Studi di Salerno, Salerno, Italy.