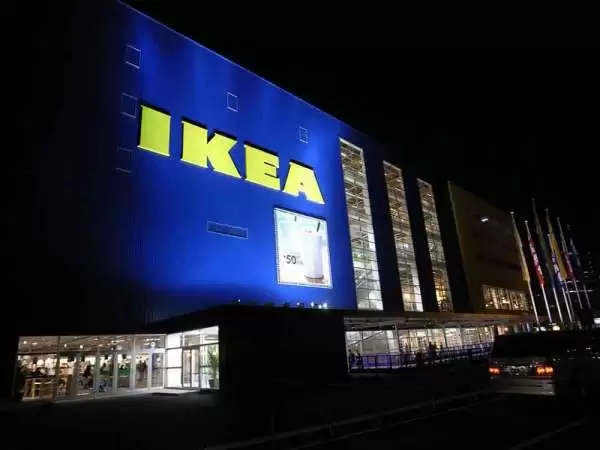 Caption: Ikea store in Japan. Image: CC BY-ND 2.0--kazamatsuri
Celiac.com 02/04/2020 - In addition to being famous for their European design and low prices, Ikea is known for throwing down a Swedish food fest in their food market and in their cafeteria. Regarding the latter, Ikea's company website makes it clear that they take no responsibility for food allergens in any of its cafeteria products due to the risk of cross-contamination.  
In their US stores Ikea does correctly label the foods sold in their food market that contain wheat and gluten ingredients, along with other allergens. Unfortunately the Swedish meatballs contain gluten. So, too, the gravy, though it appears to contain no gluten ingredients. It's true, also, that Ikea serves many dishes in their cafeteria that contain no gluten ingredients, such as steamed vegetables, mashed potatoes, smoked salmon salad, and pork loin or chops. But unfortunately they cannot guarantee the gluten-free status of the items due to possible cross-contamination in their kitchen, so do be careful there.
---
Celiac.com Sponsor (A12):


---
---
Celiac.com Sponsor (A12-m):


---
However, one thing even people with celiac disease seem to agree on is RÖSTI, Ikea's gluten-free frozen potato fritters. Originally, RÖSTI is a Swiss dish, usually served for breakfast, much like hash browns. However, over time, RÖSTI evolved into a general side dish for lunch and dinner. It is often paired  with a side vegetables and served with meat, fish or poultry, and a dash of lingonberry jam. 

Luckily their RÖSTI is labeled gluten-free, as it contains only grated raw potatoes, and is meant to be fried like a pancake. RÖSTI is easy to make, just heat and serve! There are many more items in their market that are naturally gluten-free, including most of their canned and pickled fishes, jams, mustard, etc. We recommend avoiding their cafeteria, and sticking to their safe market items.
Below is a List of Gluten-Free Ikea Foods Labelled 'Gluten-Free'
RÖSTI, frozen potato fritters;
GRÖNSAKSBULLAR, beef-style vegan veggie balls. The veggie balls are gluten-free, soy-free, nondairy and do not contain GMO; 
KYCKLINGBULLAR, veggie chicken balls. The chicken balls are gluten-free, non-dairy and antibiotic
free;
DAIM, chocolate-brittle almond cake;
ALMONDY, almond cake, frozen;
So, while Ikea's food offerings in their cafeteria should not be regarded as gluten-free, and people with celiac disease should proceed with caution, feel free to pick up some of these great items from their food market to serve with your favorite entrees.
Given the higher rate or celiac disease in northern Europe we hope that Ikea will do more in the future to make their cafeteria foods gluten-free and safe for celiacs. We invite you to share your Ikea experiences, both good and bad, below.