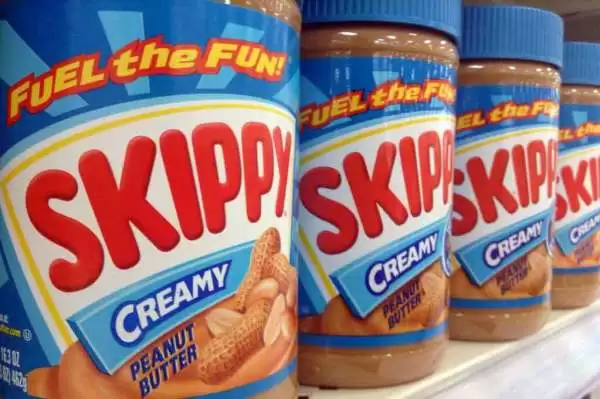 Caption: Image: CC BY 2.0-- JeepersMedia
Celiac.com 10/14/2020 - We get more than a few question about peanut butter. Specifically, is peanut butter gluten-free, and safe for people with celiac disease?
Peanuts are gluten-free, and with very few exceptions, most peanut butter is gluten-free and safe for people with celiac disease. Most peanut butter contains nothing more than peanuts, oil, sweetner, and salt. That makes peanut butter gluten-free in its natural form. The same answer applies to commercial peanut butter. Plain, or chunky peanut butter is usually gluten-free. However, if any gluten is added afterward, then peanut butter will not be gluten-free. Certain added ingredients could mean hidden gluten.
---
Celiac.com Sponsor (A12):


---
---
Celiac.com Sponsor (A12-m):


---
Most commercial peanut butter brands include sugar, while others include vegetable monoglycerides to prevent separation. Mostly, it's a matter of labeling. What people often really want to know it whether peanut butter not labeled gluten-free is safe.
Many Peanut Butter Brands are Labeled Gluten-Free
There are a number of manufacturers that label their peanut butter gluten-free. That means that they are having their products tested and in some cases even certified gluten-free. Obviously, peanut butter labeled gluten-free is the safest choice. But many peanut butters simply state that their products contain no gluten ingredients. These are likely okay. We get very few complaints about peanut butter. It's usually well tolerated by people with celiac disease who don't have a peanut allergy.  
Beware of Gluten in Peanut Butter Products
Unless wheat or gluten ingredients are added, peanut butter is always gluten-free and safe for people with celiac disease. However, a number of products package peanut butter with things like pretzels, that may not be gluten-free, so read packages carefully.
Basically, any product containing pretzels, cookies, crackers, or the like should be examined carefully. Read labels and watch out for hidden gluten.
If you're not sure about ingredients, check our Safe and Forbidden lists.
Is Commercial peanut butter Gluten-Free?
What about commercial peanut butter you buy in the store? Some commercial peanut butters are now labeled gluten-free.
Most commercial peanut butters label any allergens, including wheat. In the USA, any wheat must be declared on the allergen warning. As always, please read labels carefully. When in doubt, check the manufacturer's website.