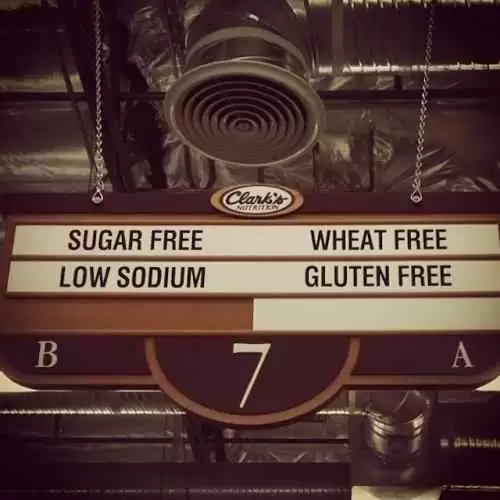 Caption: Photo CC--GFVancouver
Celiac.com 02/13/2018 - It is perhaps unsurprising that processed gluten-free foods are less nutritious than their gluten-containing counterparts.
We've had data showing gluten-free foods to be high in sugar. We've had studies that show us they contain more salt. And now, for the trifecta, we have a recent study that shows us they contain more fat, sugar and salt.
---
Celiac.com Sponsor (A12):


---
---
Celiac.com Sponsor (A12-m):


---
A study by the University of Hertfordshire surveyed more than 1,700 products from five UK supermarket chains and found that gluten-free foods have more fat, salt and sugar than their gluten-including counterparts, despite consumer perception that they "healthier" options. Except for crackers, every gluten-free food in the survey had more saturated fat, sugar and salt than non-gluten-free counterparts.

On average for gluten-free brown bread and white bread had more than double the fat of regular breads. Gluten-free products also had significantly lower protein content than their gluten-containing equivalents, and were generally lower in ï¬ber and protein.

Gluten-free products were also more likely to break the budget. On average, gluten-free products were also more than 1½ times more expensive than their counterparts, while gluten-free brown and white bread and gluten-free white and wholegrain flour sold at more than four times the price of comparable regular breads, on average.

Overall, gluten-free foods are likely to be less nutritious and more expensive than their non-gluten-free counterparts.

Basically, people on a gluten-free diet need to be extra careful about getting nutritious food. Simply substituting gluten-free versions of a a standard non-gluten-free diet likely means more fat, sugar and salt in your diet, along with less fiber. If you don't have a medically diagnosed reason for avoiding gluten, then be mindful about four food choices.