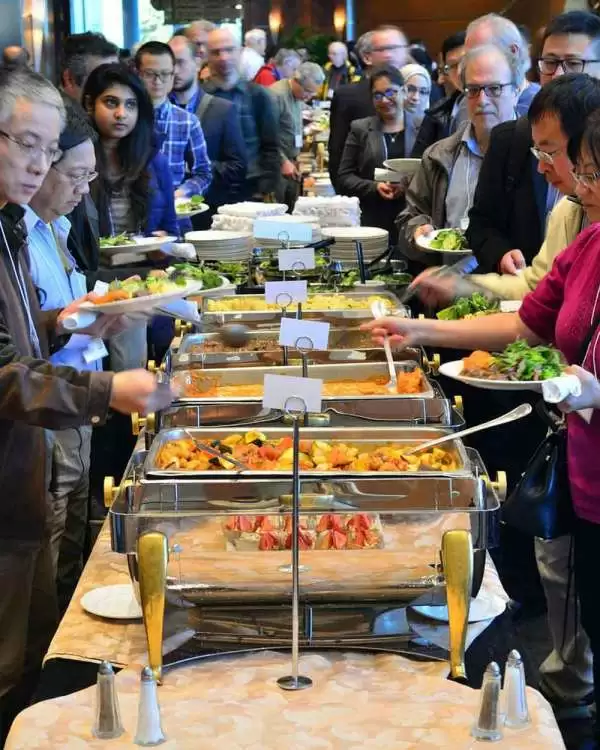 Caption: Image: cc0 1.0--Open Grid Scheduler / Grid Engine
Celiac.com 01/07/2020 - Everyone with celiac disease needs to follow a gluten-free diet. However, celiac patients on a gluten-free diet often suffer from villous atrophy, which might point to regular accidental gluten ingestion.
A group of international researchers called the Doggie Bag Study group, has found that gluten ingestion is common even among those who make a concerted effort to avoid gluten. The study group included Jocelyn A. Silvester, Isabel Comino. Ciarán P. Kelly, Carolina Sousa, and Donald R. Duerksen.
---
Celiac.com Sponsor (A12):


---
---
Celiac.com Sponsor (A12-m):


---
The group's analysis found that antibody tests on celiac patients who report good or excellent gluten-free dietary practices show that most patients had ingested measurable amounts of gluten in the 10-days before biopsy. These findings indicate that most people with celiac disease are not as gluten-free as they might think, and would likely benefit from treatments other than the simple gluten-free diet, according to Jocelyn A. Silvester, MD, PhD, a pediatrician at Boston Children's Hospital and Harvard Medical School, Massachusetts, and colleagues. 

Silvester and her colleagues write that their findings indicate that a completely "gluten-free diet may be more aspirational than achievable, even by highly committed and knowledgeable individuals."

In their study, which appears in Gastroenterology, the researchers report on 12 female and 6 male asymptomatic celiac patients who had not intentionally consumed gluten. All patients reported diligently following a gluten-free diet and avoiding gluten.

Patients were recruited from the Manitoba Celiac Disease Inception Cohort study for the purpose of assessing potential gluten exposure in patients who were supposedly gluten-free. More than three out of four participants self-reported accidental gluten exposure on the Gluten-Free Eating Assessment.

For 7 days, study participants allowed testing on a representative 25% portion of food they ate, including sauces, dressings, and flavored drinks, but excluding naturally gluten-free whole foods, such as fruits, vegetables, and wine.

Using food testing and gluten-related antibody tests to detect gluten in both the food samples, and in stool and urine samples, of adults with celiac disease who claimed to strictly follow a gluten-free diet, the investigators found substantial evidence that these "gluten-free" diets still included gluten in various amounts.

In food testing samples from nine participants, 40% contained detectable gluten over 20 ppm, while 20% contained contained detectable gluten over 200 ppm.

In excretory assays, gluten immunogenic peptides were detectable in 30 of 519 (6%) samples from eight participants and in 8 of 75 (11%) stool samples from five participants. Positive samples were distributed throughout the day.

Read more at Sciencedirect.com