Reply To A Nebulous Newbie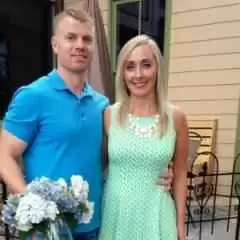 Dear Newly Diagnosed Celiac, Gluten Free Living is a Journey...
Try to remember-it's the rainy days that help us appreciate the sunny ones. Maybe reading gluten free books, blogs, or message boards could help validate your feelings and give you eating ideas. Sometimes, your mind will jump to plenty of excuses of why you can't or why the ideas seem unrealistic, but try to focus on the "can" and the "I'll try" attitude.
Yes, I had a hard time eating the gluten free baked goods and stuff with the flour blends and guar gum (which is a natural laxative!) and xantham gum and all that stuff. Celiacs often suffer from lactose intolerance for a variety of reasons, so maybe avoid dairy at first?
Some quick food ideas that come to mind-that have pure ingredients with minimal processing, or have always been gluten free without substituted ingredients:
Smoothies (I even eat Jamba Juice) If you don't want dairy, use a gluten-free soymilk or rice milk or almond milk
apple with peanut butter and Udi granola
popsicles
Craisins, make your own gluten-free trail mix
potato chips or tortilla chips (just corn, oil, salt-even baked ones)-make nachos with soy cheese or just salsa
soup-some Progresso soups are labeled gluten free and they just have vegetables and gluten free broth
eggs, egg salad, deviled eggs, omelettes
tuna, tuna salad
jell-o, M&Ms (lots of flavors)
cereal- Rice Chex, gluten free health cereals- I like Nature's Path Organic Corn Flakes gluten free...alone or with milk substitutes above
quinoa- it's a seed, so it shouldn't be that hard on you, especially if you tolerate rice- I cook in Swanson Chic Broth and add peas
brown rice pasta- the ones I use only have brown rice and water as ingredients, so if you can eat rice...
Try a variety of fruit- blackberries, kiwi, starfruit, pineapple, guava, mango, etc. Put on skewers like a fruit kabob
[image]
Norpro 5-Piece Garnishing Tool Set[image]
Corn tortillas- buy the fresh kind with just corn masa flour and water and salt- top with black beans, soy cheese, salsa, etc.
Hummus, salsa, pico de gallo, and other gluten free toppings
There's also a list online called 50 gluten-free Things You Can Eat Right Now
This has been described as the toughest diet there is, and I've read it takes 3 years to get a good handle on it, so be patient with yourself. It's a journey. You will buy expensive things that you end up throwing away, spend lots of time making things and shopping for things that you won't like. Lots of gluten free stuff doesn't have preservatives, so it goes bad quickly, too. You may even "poison" yourself unwittingly. It's a long road, so educate yourself and be patient.
SPOIL YOURSELF in ways that you can. Buy fancy bath stuff, go to the cooking store and buy a garnishing tool set (mine was $7) to make the foods you can eat (like fruit) look special and appetizing, buy yourself some flowers, start an herb garden to use on your salads, buy new dishes, toaster, utensils, so you know it's "safe". Call yourself and your diet "special" and others "regular" (not normal) or mundane or plain or run-of-the-mill or white bread. Change your language and change your thinking. Attend a support group (ask at your doctor or search online or on this site). I learned so much going to a cdf celiac convention and found so many products and resources. Do a celiac 5k or run and raise money and awareness for your new cause! Be glad you don't need shots or medicines or dialysis, just a diet! Dump your shampoo with hydrolized wheat protein and questionable makeup and buy new, gluten free ones! Express your feelings, coin fun terms for your new circumstances (my friends call me silly-as$, a play on the word celiac), write a poem or journal about it. And on and on!
Best wishes to you on your path...