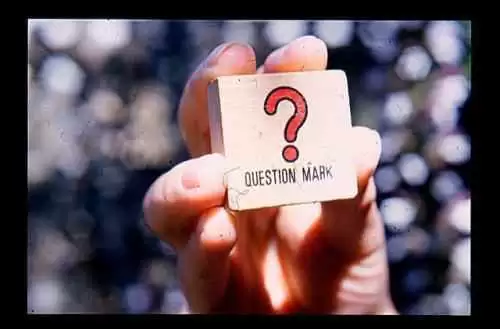 Caption: Image: CC--Karen Eliot
Celiac.com 08/04/2016 - Did, or do you know the hidden dangers of celiac disease? Often we can spout off some of the things we have been told, heard or learned on this gluten free journey, but do you know the hidden dangers of unchecked or ignored celiac disease or gluten sensitivity? I myself was shocked by some of the research that is out there about the damage of consuming gluten. Some people who are diagnosed quickly are able to reverse the certain hidden and unknown problems.
Did You Know that Medical facts listed by the Canadian Celiac Association in their Medical Facts bulletin of 2016 indicate that celiac disease now affects between 0.5% - 1% of the population of the USA, which is similar to the prevalence reported in Europe? World prevalence is estimated at 1 in 166, and celiac disease is now recognized as one of the most common inherited diseases. Did you know that it is the "untreated", (non-compliance to the strict adherence to the gluten-free diet) that can cause so many symptoms other than the gastrointestinal symptoms and villus atrophy that occurs in the majority of cases?
---
Celiac.com Sponsor (A12):


---
---
Celiac.com Sponsor (A12-m):


---
Let's start out with the basic information that this is a genetically-based autoimmune disorder in which specific peptides from wheat, rye and barley (commonly referred to as "gluten") trigger progressive destruction of the villi of the small intestine. Gluten consumption can result in deficiencies of iron, folate, calcium and the fat-soluble vitamins (A,D,E & K) and an increased risk of osteoporosis, infertility and specific cancers of the gut.

Did you know that the celiac has an increased risk of osteoporosis, infertility and specific cancers of the gut? This information is not intended to scare you with threats of the "BIG C", we all have enough fear of cancer, but it is intended to wake us all up to the complications of untreated celiac disease. The National Institute of Health warns of the following complications of celiac disease in patients who DO NOT follow the gluten-free diet. These problems can usually be blamed for the "symptoms of celiac disease" that are present when the patient is first diagnosed. In many cases, these complications can improve or go away completely if a gluten-free diet is STRICTLY followed. Sadly, there are still celiac patients who ignore the fact that this is a lifetime problem which as yet does not have a cure, despite false advertising to that effect (I was recently approached by someone who eagerly sells certain vitamins that guarantee they can rid me of not only celiac disease, but dermatitis herpetiformis (DH)--this person was involved in a multi-level marketing program that is inundating our local community, specifically approaching women who want to make additional income by selling this pre-packaged set of vitamins that come from Australia that are "guaranteed" to heal my autoimmune disorder).

Did you know that malnutrition is fairly common even when patients are eating lots of healthy foods? They can become malnourished because the nutrients in the food are not being absorbed. These so-called vitamins that guarantee to heal celiac disease are not the answer, and a strict adherence to the gluten-free diet is the only answer.

Vitamins and nutrients are excreted in the stool. Malnutrition caused by untreated celiac can cause weight loss, anaemia, and vitamin deficiencies that may result in fatigue, stunted growth, neurological problems, and low bone density. Science truly is sounding the alarm with regards to brain function and celiac disease, and new studies about what happens when gluten particles get into the brain of someone with celiac disease or gluten sensitivity are mind boggling.

Did you know that decreased calcium levels and osteoporosis, specifically calcium and vitamin D (which are lost in the stool instead of being absorbed into the body) are leading to rickets in children, a type of kidney stone called an oxalate stone, as well as osteomalacia (softening of the bone), osteopenia and osteoporosis? Those of you who have been diagnosed as having gluten sensitivity are not left out because bone diseases can occur in people with milder forms who do not appear to have malabsorption. In such people bone density can actually improve once the gluten-free diet is started.

Did you know that many celiac patients on the gluten-free diet find that once their intestines have healed, lactase (which helps us digest the lactose in dairy products and is produced in the cells that line the surface of the villi in the small intestine) production

The cancer concern, according to most studies, is most prevalent in long-standing UNTREATED celiac disease. Gastrointestinal cancer, such as lymphoma, even with this increased risk, is still noted as relatively rare according to Nancy Lepid, celiac disease and gluten sensitivity Expert. Yet people with celiac disease may have a near two-fold increased risk of coronary artery disease compared with the general population, according to research to be presented at the American College of Cardiology's 63rd Annual Scientific Session. This study is the first to look at the association between celiac disease and coronary artery disease and adds to the evolving understanding of how systemic inflammation and autoimmune processes might influence cardiovascular disease development. Data also showed a slightly higher risk of stroke among people with celiac disease compared to controls. Time and time again it is repeated that celiac disease is a chronic inflammatory condition of the digestive system that can damage the small intestine, eventually interfering with the absorption of key nutrients. People with celiac disease are unable to tolerate gluten because gluten is thought to trigger an immune and inflammatory response in the gut.

Did you know that researchers found a significantly higher prevalence of coronary artery disease among patients with celiac disease compared to the control population (90.5 percent compared to 5.6 percent, respectively)? Data showed a similar trend among younger patients those under age 65, (WOW!) That is younger!?!) Compared to those without celiac disease (4.5 percent compared to 2.4 percent). This is an important study because it highlights a specific patient population who might be at higher risk for coronary artery disease, even in the absence of traditional cardiovascular risk factors, according to R.D. Gajulapelli, M.D. , clinical associate at the Cleveland Clinic and co-investigator of the study. "Our findings reinforce the idea that chronic inflammation, whether it's from an infection or a disease, can have an adverse role in coronary artery disease and heart health in general."

I was urged to have bowel scopes every five years when I was diagnosed with celiac disease and dermatitis herpetiformis, but I was never informed of the increased risk of coronary artery disease, or that people with celiac disease were slightly more likely to have high cholesterol. Dr. Gajulapelli himself said: "We were surprised by the strength of the association of the high prevalence of coronary artery disease, "Especially" in younger people. Patients and doctors should be aware of this association. If celiac disease affects an estimated 1 in 133 Americans, but experts believe upwards of 80 percent of people with celiac disease are under-diagnosed or misdiagnosed with conditions such as lactose intolerance and irritable bowel (often called the "Catch-all" diagnoses when a physician does not know what is wrong with a patient). Previous research shows celiac disease has been on the rise and is four times more common now than it was 50 years ago. The only treatment for celiac disease is adopting a gluten-free diet.

So you believe that these rapidly growing numbers are directly related to earlier or better diagnosis, or the education of physicians today? I prefer to believe that it is the better education of the family physician with regard to the signs of celiac disease.

To close I wanted to surprise you with some statistics with regards to the sales of gluten-free products, which in 2010 reached $2.6 billion, and were expected to exceed more than $5 billion in 2015. This year, with the increase in prepackaged gluten-free foods and the marketing restaurant guidelines one could estimate that it will be well over $15 billion. Celiac patients used to have to prepare everything from scratch, but we are quickly buying into the boxed fast-food "celiac generation".