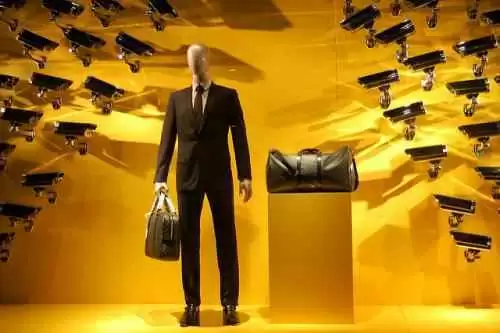 Caption: Image: CC--Ludovic Bertron
Celiac.com 02/16/2018 - Gluten sensitivity is a real thing. None other than Alessio Fasano, the renowned celiac researcher at the University of Maryland, has said as much. The problem is, there is not really an accurate way to diagnose it. But now that gluten-free foods are Big Business, generating almost $2.5 billion in US sales in 2010, Fasano and fourteen other experts convened in London to characterize exactly who needs to avoid gluten and why. Results are reported in BMC Medicine and covered by the Wall Street Journal.
Wheat allergies can be diagnosed with a skin prick showing the presence of IgE antibodies. These are not particularly accurate, however, because the reagents used do not necessarily contain all of the allergens present in wheat and because they give a positive result for people who are allergic to grass pollens. Thus, an oral food challenge is often required for a definitive diagnosis.
---
Celiac.com Sponsor (A12):


---
---
Celiac.com Sponsor (A12-m):


---
Unlike the wheat allergy, celiac disease, dermatitis herpetiformis, and gluten ataxia are autoimmune diseases. They are mediated by the IgA class of antibodies that are induced by the presence of gluten to attack the body's own transglutaminase enzymes at different locations; in celiac disease they attack tissue transglutaminase in the gut, in dermatitis herpetiformis they attack epidermal transglutaminase in the skin, and in gluten ataxia they attack tTG6, a transglutaminase expressed in the brain. In contrast to an allergy these ailments cannot be outgrown, and those who have them must strictly avoid gluten, and the related proteins in barley and rye, for their entire lives.

People with gluten sensitivity are defined as those have neither an allergic nor an autoimmune response to gluten, but who feel crappy when they eat it and better when they avoid it. There is suggestive evidence that gluten sensitivity might be mediated by the innate immune system, a more primal arm of the immune system than the adaptive immune system that mediates celiac disease. Eating gluten can often make these people feel sicker than it does people with celiac disease, who can be asymptomatic; yet gluten does not destroy their intestines, whereas even the tiniest drop of gluten can cause damage to the intestines of celiac patients.

Fasano notes that all adverse reactions to gluten are on the rise. Perhaps this is because the wheat variety that is now most common has a much higher gluten content than those varieties that have been used historically, and because gluten is now a hidden ingredient in many processed foods—so we are consuming more of it than we ever have before. However, he also knows a trend when he sees one, noting that "a placebo effect of the dietary treatment is often difficult to determine" and "the market is filled by individuals affected by maladies that have been claimed to be affected by gluten exposure, including autism spectrum disorder, attention deficit hyperactivity disorder, multiple sclerosis and irritable bowel syndrome, but for which there is no evidence of the effectiveness of this diet."

Sources:
Sapone et al. Spectrum of gluten-related disorders: consensus on new nomenclature and classification. BMC Medicine 2012, 10: 13.