Celiac Disease and Gluten-Free Diet Support
---
---
---
---
Follow / Share
FOLLOW US:
SHARE:

Popular Articles
Why Have I Got A Sore Tummy?
Why Have I Got A Sore Tummy?
Why Have I Got A Sore Tummy?
Published 01/20/2016
Rating:
Journal of Gluten Sensitivity Autumn 2015 Issue - Originally published October 19, 2015
Celiac.com 01/20/2016 - I've got a sore tummy! So many children say they have tummy pain. I see them every day in my clinic. Is this attention seeking or actual pain?
 They often say: "I've got a sore tummy", or "My tummy's sore", or
 "Tummy hurt", or "I've an ache in my tummy" or "Why is my tummy sore?"
This is such a common complaint that mostly these symptoms are ignored or explained away as attention seeking. However, I have found that the majority of these children with so-called 'chronic abdominal pain' are affected by gluten sensitivity.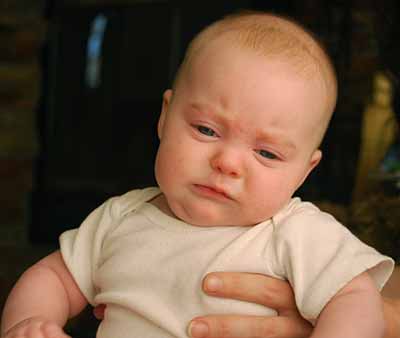 I've got a sore tummy?
Attention seeking or actual pain? In my experience, these children are in real pain. They need investigation and treatment. They need help for their tummy pains to go away. Yes, sometimes children do mix up the urge to do a poop with a pain (they feel uncomfortable before they do a poop), and it is gone when they poop. Some children mistake hunger as a pain. But most children with recurring "sore tummies" have a different pain. They are sore, in pain and really hurting. Can you imagine how they must feel when their pain is just ignored by their parents?
Should children be expected to put up with tummy pains?
Unfortunately, many health professionals and pediatricians are still living with teachings from the past. They refer to the writings of the 1960's. As 50 years ago it was believed that a child complaining about a tummy pain was being "bad" or "naughty". Their discomfort and pain was dismissed as "nothing serious" and told "they'll grow out of it" (the authors of these books were John Apsley "Child Development" and Professor Ronald Illingworth "The Development of the Infant and Young Child: Normal and Abnormal").
I totally disagree with them. Long ago when they wrote their books, they did not have any blood tests available to diagnose gluten-related disorders; nor did they have any knowledge about gluten or celiac disease; nor was the role of food allergy understood. Consequently, most common symptoms, including chronic tummy pains, were simply attributed to "the state of being a child"!
How many symptoms do you need to have? How severe do your symptoms have to be? How sick do you need to be? – before anyone will take your illness seriously? Why should we ignore a distressed child? Why should they be told "you will grow out of it"?
These children have real pains. These children warrant serious attention. These children need help and understanding for their symptoms. Some of these children have unrecognized gastric reflux symptoms; some have celiac disease; some have Helicobacter pylori infection; some have chronic constipation; some have food intolerances; and many have gluten sensitivity/ intolerance.
So what do I do in my clinic? Well I request gluten and celiac blood tests for ALL of these children who come and see me with tummy upset. To my surprise (I started this type of testing over 20 years ago), most of these sore-tummy-children have high levels of Anti-Gliadin-Antibody (AGA). When they strictly avoid gluten and go onto a gluten-zero diet—most get completely better. Their tummy pains go away, and often their parents report better mood and energy. Also better appetite and better eating.
For instance:
"Thanks for the blood results. A month ago, as soon as I got the first lot of blood results back, I took Mark off gluten all together (as you recommended). There has been a big improvement in him sleeping and he seems a lot happier. I haven't been giving him the reflux medication (Losec) for a good few weeks now: I had upped his dose to two pills a day but there was no improvement until I took him off gluten. So it must of been gluten upsetting his tummy. So at this stage we won't need a follow up appointment as with my family history we are pretty clued up with it all. Thanks for your help sorting Mark, it's greatly appreciated." Mum.
Please don't just ignore them—please test and treat them! Please do not dismiss what your child is telling you: you may be able to help them. They might have a gluten-related disorder. They are not "attention seeking" they are in actual pain.

See "The Gluten Syndrome" for more details. Also see Dr Rodney Ford's latest Kindle book: "Gluten-Related Disorder: Sick? Tired? Grumpy?" (www.GlutenrelatedDisorder.com).
Celiac.com welcomes your comments below (registration is NOT required).

Get Email Alerts (More Info)
Article Options
Dr. Rodney Ford M.D.
Dr. Rodney Ford is a Pediatric Gastroenterologist. He was Professor of Pediatrics at the Christchurch School of Medicine. He runs the Children's Gastroenterology and Allergy Clinic in New Zealand. He has written a series of 7 books on gluten (www.DrRodneyFord.com). His main theory is that symptoms from gluten reactions arise from brain and nerve damage. His latest book is "The Gluten Syndrome" which encapsulates current ideas and concepts of gluten and the harm that it does.
View all articles by Dr. Rodney Ford M.D.
In Celiac.com's Forum Now:
Welcome to the community here. I am not Catholic, but have been a member here for many years, and a moderator for ten. This topic comes up from time to time. I am Episcopalian, similar in most beliefs. Talk to your priest. In my church, receiving one form of communion is sufficient to m...
At first I thought it was an infected or clogged (with a stone) salivary gland, but after taking a gander at my tongue late this afternoon, I see it is a large aphthous ulcer on the right side of my tongue, and it hurts. Any micro-movement, even, seems to cause pain. Swallowing is no fun. Eating ...
Hi, I am new here and I was diagnosed about a year ago with NCGS. I am sensitive enough that I need my own toaster, my own jar of peanut butter, etc but I can drink the "de-glutened" beers that seem to bother some. I have accepted that I can never again eat anything or anywhere new without scou...
Great post!
I have very long hair, and I am ALWAYS moving it away from my mouth when eating, it ends up in my mouth a few strands at least once a day, And I brush it to the side with my hands at least once a hour......Gluten in a shampoo was a nightmare for CC issues, I know this cause the one I used to use ...