Emma Haan
I am 15 years old and have been living with Celiac Disease for almost two years. I have had many health problems due to my celiac including rheumatoid arthritis and reuhnoids syndrome. As a teenager I have experienced many difficulties with my illnesses and have overcome them through the support of loved ones and your website. I wish to help other young people learn about different trials that come with having celiac disease, and how to manage them. I want to share my story with others.
Articles by this Author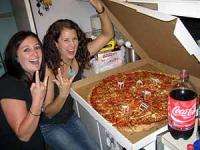 I am 15 years old and was diagnosed with celiac disease almost two years ago. After many years of stomach pains and rheumatoid arthritis I was relieved to finally have an answer.