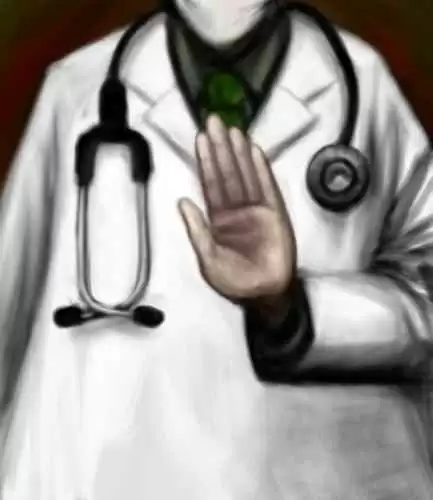 Caption: Can high definition increase the detection of celiac disease during routine endoscopy? Photo: CC--Truthout.org
Celiac.com 05/02/2016 - Even with endoscopies, physicians can still miss some cases of celiac disease. A team of researchers recently set out to determine if I-Scan, or virtual chromo-endoscopy, could improve sensitivity of endoscopy to detect markers of villous atrophy in patients with celiac disease.

The research team included Hugo A. Penny, Peter D. Mooney, Mitchell Burden, Nisha Patel, Alexander J. Johnston, Simon H. Wong, Julian Teare, and David S. Sanders. They are variously affiliated with Royal Hallamshire Hospital in Sheffield, UK, and with St Mary's Hospital in London, UK.
---
Celiac.com Sponsor (A12):


---
---
Celiac.com Sponsor (A12-m):


---
For their study, the team assessed patients from two UK hospitals in 3 groups.
For Group 1, they used standard high definition, white light endoscopy (WLE).
For Group 2, they used WLE plus I-Scan.
For Group 3, they used a non-high definition control group.
They recruited an initial group of 758 patients. That group was 62% female, with an average age of 52. They recorded the presence of endoscopic markers, and took at least 4 duodenal biopsies from all patients. They also made concurrent blood tests, and compared observations with patient histology. The patient breakdown was as follows: Group 1: 230; Group 2: 228; Group 3: 300.
The team made 135 new diagnoses of celiac disease, with 21 cases in Group 1, 24 in Group 2, and 89 in Group 3. The sensitivity for detection of endoscopic markers of villous atrophy was significantly higher in both Group 1 at 85.7% and Group 2 at 75%, compared to non-high definition controls at 41.6%.
There was no significant difference between high definition only and I-Scan groups.
In non-high definition endoscopy, they found that missed diagnosis was mainly due to lesser degrees of villous atrophy (p = 0.019) and low tTG titre (p = 0.007).
From their data, the team concluded that high definition endoscopy with or without I-Scan increases the detection of celiac disease during routine endoscopy.
Source: