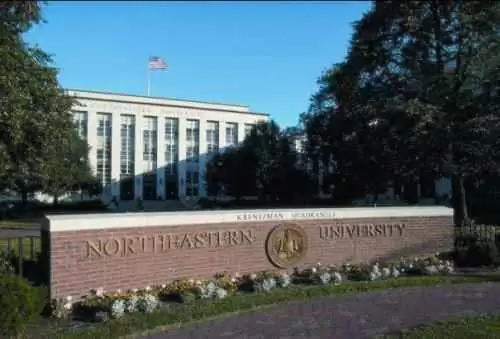 Caption: Photo: Wikimedia Commons--JPM32
Celiac.com 03/25/2015 - In what may prove to be a remarkable step in understanding human diseases, a team of scientists affiliated with Northeastern University has found a way to connect diseases based on their shared molecular interactions.

A paper by the Northeastern team appears in the journal Science. The paper details their creation of a mathematical tool to analyze the map of the molecular interactions within cells, called the human interactome, and the discovery that over-lapping disease modules, or "neighborhoods" of disease-associated proteins, can give rise to some very unexpected relationships between diseases.
---
Celiac.com Sponsor (A12):


---
---
Celiac.com Sponsor (A12-m):


---
Increasing amounts of research, says Albert-László Barabási, are making it very clear that "human diseases can be interpreted only in the context of the intricate molecular network between the cell's components."

Barabási is Robert Gray Dodge Professor of Network Science and University Distinguished Professor and director of Northeastern's Center for Complex Network Research. The Northeastern researchers are based in the Center for Complex Network Research. The team comprises Barabási, Menche, postdoctoral researcher Maskim Kitsak, research assistant professor Amitabh Sharma, and graduate physics student Susan Dina Ghiassian, PhD'15.

For their study, the Northeastern team analyzed 299 diseases that had at least 20 associated genes. They found that 226 of the diseases had their own specific "neighborhood" within the interactome. They noticed that diseases within the same neighborhood had more in common in terms of molecular functions or symptoms, while diseases that were far away from each other within the interactome had very little in common in terms of molecular functions or symptoms.

Among their findings, they noted that asthma, and celiac disease are localized in overlapping neighborhoods, which suggests shared molecular roots, even though they have very different pathobiologies.

This is the first study to show that the available network maps offer enough coverage and accuracy to provide valuable information about the molecular origins of disease-disease relationships, says Jörg Menche, a postodoctoral researcher and one of the authors on the paper.

This is a very interesting and potentially promising discovery that may pave the way for a much deeper understanding of relationships between celiac and numerous other diseases.

Stay tuned for more news.

Source: