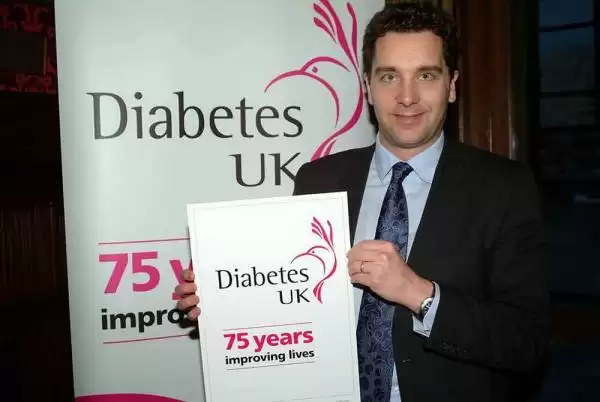 Caption: Image: CC--Diabetes UK
Celiac.com 10/19/2018 - Work to develop a vaccine for celiac disease could soon lead to a vaccine for diabetes.
After successful phase 1 studies of Nexvax2, their peptide-based therapeutic vaccine for celiac disease, ImmusanT has seen a significant investment from venture philanthropy organization JDRF T1D. ImmusanT's peptide therapy program for celiac disease may provide lessons for a similar therapeutic treatment for Type 1 diabetes.
---
Celiac.com Sponsor (A12):


---
---
Celiac.com Sponsor (A12-m):


---
The investment will support ImmusanT as it attempts to develop a vaccine to prevent Type 1 diabetes, based on the early success of its peptide immunotherapy program for celiac disease, the two entities announced in a press release.

ImmusanT's celiac peptide therapy program works by identifying antigens that trigger an inflammatory responses in people with autoimmune diseases. Once identified, the peptide therapy is used to neutralize the autoimmune response. This celiac disease program goes back to 1998, when Anderson first began his efforts to find and identify the peptides. 

The findings were published in 2010, and the company was founded shortly afterward by Leslie Williams, BS, RN, MBA, director, president and CEO of ImmusanT. 

From there, ImmusanT conducted five phase 1 trials for its celiac therapy. Those trials have proven very promising, and the latest investment into a similar drug for diabetes is proof of that promise. In the case of celiac disease, the drug works by "targeting T cells in patients. Those T cells that are engaged as peptides are distributed throughout the body after the injection, and we see evidence that the T cells are being activated about 2 hours later," Robert Anderson, BMedSc, MB, ChB, PhD, FRACP, chief scientific officer for ImmusanT, told Endocrine Today. "We found that if we gradually increase the dose in patients building up to a maintenance dose level, they become non-reactive to those peptides."

With much of the early research targeted towards demonstrating the drug's safety, and getting the right dose and dose regimen, the development of a version targeted at diabetes, says Anderson, "should be more streamlined due to the lessons learned during the celiac disease program.

That's partly because the team knows "a lot more going into Type 1 diabetes about how peptide therapy works and how to optimize it than we did when we started celiac disease, where it was a blank slate."

This is really exciting news. A vaccine for celiac disease is exciting, to be sure, but a viable vaccine for diabetes would be a major development in disease prevention. Stay tuned for more news as the story develops. 

Read more at Healio.com