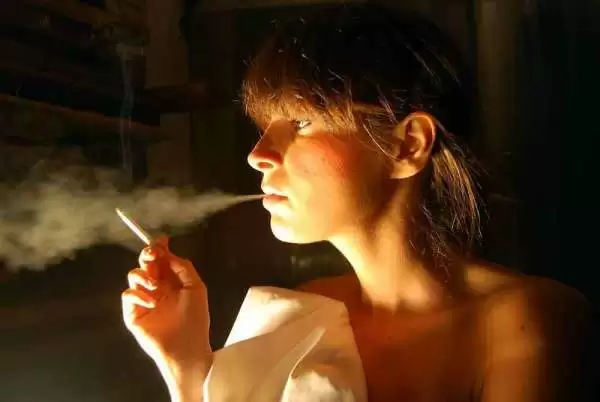 Caption: Image: CC--twentymindsomething
Celiac.com 05/13/2019 - You might remember earlier headlines touting lower celiac disease risk in people who smoke cigarettes compared with people who never smoked. Several studies have shown a negative association between cigarette smoking and celiac disease, but results have been inconsistent. 
A study published in 2004 in the European Journal of Gastroenterology & Hepatology, found that cigarette smoking provided protection against the development of adult celiac disease.  
---
Celiac.com Sponsor (A12):


---
---
Celiac.com Sponsor (A12-m):


---
In a 2015 letter to the editors of the American Journal of Gastroenterology regarding the study "Incidence and prevalence of celiac disease and dermatitis herpetiformis in the UK over two decades: population-based study" by West et al., Dr. S. Veldhuyzen van Zanten, MD, PhD, of the Division of Gastroenterology, University of Alberta in Edmonton, Alberta, Canada, wonders whether lower rates of cigarette smoking in the preceding decades "might help explain the study findings."

So, do cigarette smokers have a lower risk of celiac disease than non-smokers? To find a conclusive answer, a team of researchers recently set out to summarize all available data, using meta-analysis, and to demonstrate any decreased risk of celiac disease among current smokers compared with people who never smoked.

The research team included Karn Wijarnpreecha, Susan Lou, Panadeekarn Panjawatanan, Wisit Cheungpasitporn, Surakit Pungpapong, Frank J. Lukens, and Patompong Ungprasert.

The team used MEDLINE and Embase databases to identify all group studies and case-control studies that compared the risk of celiac disease among current and/or former smokers versus people who never smoked. They then extracted the effect estimates from each study and combined them using the random-effect, generic inverse variance method of DerSimonian and Laird.

The team's meta-analysis of seven studies, with 307,924 total participants, showed that current smokers have a substantially reduced risk of celiac disease compared with those who never-smoked.

However, they found no significant difference in celiac disease risk between former smokers and those who never smoked. The team suggests that the impact of cigarette smoking on immune system and gut permeability are the likely biological reasons for earlier findings.

Read more at Sagepub.com

 

The researchers are variously affiliated with the Department of Internal Medicine, Bassett Medical Center, Cooperstown, USA; the Division of Gastroenterology and Hepatology, Mayo Clinic College of Medicine, Mayo Clinic, Jacksonville, USA; the Department of Medicine, University of Minnesota, Minneapolis, USA; the Department of Biochemistry, Faculty of Medicine, Chiang Mai University, Chiang Mai, Thailand; the Department of Medicine, Division of Nephrology, University of Mississippi Medical Center, Jackson, USA; and the Clinical Epidemiology Unit, Department of Research and Development, Faculty of Medicine Siriraj Hospital, Mahidol University, Bangkok, Thailand.