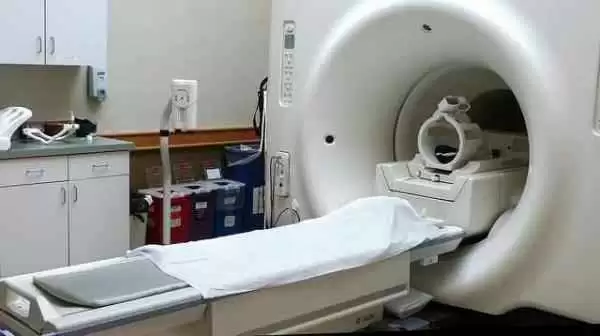 Caption: Image: CC--liz west
Celiac.com 05/19/2017 - Did you know that now, according to Beyond Celiac 83% of those with celiac disease are misdiagnosed or undiagnosed? Did you know that the average time a person waits to be correctly diagnosed, according to Daniel Lefler, M.D., M.S, of the Celiac Center at Beth Israel Deaconness Medical Center is still six to 10 years? This has changed little in the past 10 years, even though celiac disease can lead to a number of other disorders including infertility, reduced bone density, neurological disorders, some cancers, and other autoimmune diseases. Over a four year period, people with undiagnosed celiac disease cost an average of $3,964 more than the healthy individuals (Source: Long et al, 2010.
Did you know that 5 - 22% of people with celiac disease have an immediate family member (first degree relative who also has celiac disease, and that there isn't yet a pharmaceutical treatment or cure for it? In 2009 WebMD reported that, in the USA, celiac disease has quadrupled over the last 50 years, yet many people who have the disease remain undiagnosed. Still Dr. Stefano Guandalini, N.D. Director of the Celiac Disease Center at the University of Chicago told WebMD, "Many of these people have no symptoms, but many do have symptoms that are not recognized for what they are. We believe that only five percent of people with celiac disease know they have it".
---
Celiac.com Sponsor (A12):


---
---
Celiac.com Sponsor (A12-m):


---
Is there any wonder that a woman at the dietician's office at our local hospital where I sometimes volunteer did not know she had celiac disease? This is because she was only experiencing symptoms of joint and muscle pains, abdominal pain and laboratory tests only showed anemia. She was first referred to an orthopedic specialist, then an internist, and neither checked for celiac disease or questioned her further. "Hello!!" Are there still general practitioners out there who are not aware that there is a blood test for celiac disease?

Some people experience symptoms found in celiac disease such as a "brain fog," depression, ADHD like behavior, abdominal pain, bloating, diarrhea, constipation, headaches, bone or joint pain, and chronic fatigue when they have gluten in their diet, yet do not test positive for celiac disease. The terms non-celiac gluten sensitivity (NCGS) and non-celiac wheat sensitivity (NCWS) are generally used to refer to this condition. When removing gluten from their diet it removes symptoms. At my first biopsy of the bowel the gastroenterologist failed to biopsy the jejunum. My blood test was positive, the biopsy of the dermatitis herpetiformis proved positive too, and it wasn't until I insisted on a second biopsy of my jejunum that I was diagnosed. If I had not been persistent, I would have given up after the first biopsy and continued itching and ingesting gluten. Persistence, or stubborn determination (i.e. knowing my own body) paid off, but it took a year for the dermatitis herpetiformis to totally rescind, most particularly the sores on my scalp.

You know your own body better than anyone; you know when something is wrong. If your grocery store fails to give you good service you go elsewhere. The Celiac Disease Foundation, both in Canada and the United States, can help you find the right doctor to discuss your symptoms so you can get diagnosed and treated. Shop and find your own healthcare practitioner. Do not allow a doctor tell you that you are neurotic, perimenopausal, or their favorite: "stressed." Since there are more than 200 known celiac disease symptoms which may occur in the digestive system or other parts of the body, and some people develop celiac disease as a child, others as an adult, you owe it to yourself to keep checking and researching and reading magazines like Celiac.com's Journal of Gluten Sensitivity, because, according to the Mayo Clinic, there is no cure for celiac disease.

The American Journal of Gastroenterology, at ScienceDirect.com, offers a nationwide view of celiac disease, and conducted two randomized trials that tested strategies of early or delayed gluten introduction in infants, and neither strategy appeared to influence the risk for celiac disease. They also indicated that breastfeeding did not protect against celiac disease. "While disappointing, these results should spur the study of wider environmental risk factors beyond infant feeding, such as intrauterine and perinatal exposure as well as environmental influences later in life, including drug exposure, microbial infections, and the mictobionme. Given that celiac disease can develop at any age, it is imperative to study these proposed triggers so as to elucidate the loss of tolerance to gluten and to develop future intervention strategies."

At the start of the Gastroenterology study, between 2000 and 2001 - 11.1 out of every 100,000 people had celiac disease. Toward the end of the study - between 2008 and 2010 it was up to 17.3 out of every 100,000 people. However, researchers noted that the incidence of celiac disease plateaued after 2004. It is no big surprise that they believe, according to Dr. Stefano Guandalini, M.D. "that only about 5 percent of people with celiac disease know they have it." Web MD reported that "Celiac Disease had quadrupled." Many physicians I approached whilst completing this survey indicated it was physician knowledge of the signs and symptoms of celiac disease that has caused a greater increase in celiac testing and the use of a simple blood test (tTG-IgA). The Tissue Transglutaminase Antibodies test will be positive in about 98% of patients with celiac disease who are on a gluten-containing diet. The same test will come back negative in about 98% of healthy people without celiac disease. Although rare, patients with celiac disease could have a negative antibody test result. There is also a slight risk of a false positive test result, especially for people with associated autoimmune disorders like Type 1 Diabetes, autoimmune liver disease, Hashimoto's thyroiditis, psoriatic or rheumatoid arthritis, and heart failure. This test is not good for someone who has been following a gluten-fre diet on their own.

A biopsy of the small intestine is still considered the only way to diagnose celiac disease by many doctors. Many parents are reluctant to submit their young child to a biopsy of the Jejeunum and have used only blood tests, including the IgA Endomysial antibody (EMA). This test has a specificity of almost 100% but it is not as sensitive as the tTG-IGA test, because about 10% of people with celiac disease do not have a positive EMA test. Also, it is VERY expensive in comparison to the tTG-IgA and it requires the use of primate esophagus or human umbilical cord, so it is usually reserved for difficult to diagnose patients. The Total Serum IgA is used to test for IgA deficiency, a condition associated with celiac disease that can cause a false negative tTC-IgA or EMA result. If you are IgA deficient, our doctor can order a DGP or tTg-IgC.

The decimated gliadin peptide (DGP-IgA and IgG) is a test that can be used to further screen for celiac disease in individuals with IgA deficiency or people who test negative for tTg or EMA antibodies. Even though it is very rare, it is possible for someone with celiac disease to have negative antibody test results. So please do not become discouraged even with negative results, if you are still experiencing symptoms talk with your physician and undergo further medical evaluation. Keep in mind that some of these tests are not medically covered by insurance.

Did you know that you can get genetic testing for celiac disease? People with celiac disease carry one or both of the HLA DQ2 and DQ8 genes. So do up to 25 - 30% of all people. Carrying HLA DQ2 and/or DQ8 is not a diagnosis of celiac disease, nor does it mean you will ever develop celiac disease. However, if you carry HLA DQ2 and/or DQ8 your risk of developing celiac disease is 3% instead of the general population risk of 1%.

Since celiac disease is genetic this means it runs in families. First degree family members (parents, siblings, children) who have the same genotype as the family member with celiac disease, have up to a 40% risk of developing celiac disease. The overall risk of developing celiac diseases when the genotype is unknown is 7% to 20%, which is a big difference!

We cannot blame ALL physicians for the lack of a correct diagnosis. It is one of the most puzzling, multi-faceted diseases, and a patient going into their family physician's office may have very vague symptoms. Thousands of dollars may be spent on blood tests, referrals to specialists, x-rays, and scans before a diagnosis is found. There is nothing more deflating or frustrating to someone who has a myriad of legitimate symptoms than to be told that they are either depressed, stressed or suffering from an overactive imagination.

Sources:
The American Journal of Gastroenterology