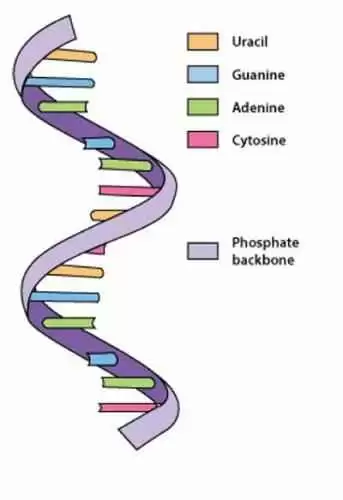 Caption: Image: CC--AndreaLaurel
Celiac.com 04/11/2016 - Growing evidence suggests that long noncoding RNAs (lncRNAs) play an important role in gene expression, especially that which influences inflammation. For example, researchers recently found that one lncRNA, lnc13, suppresses inflammatory gene expression in macrophages by interacting with proteins that regulate chromatin accessibility.

Reduced levels of lnc13 in intestinal tissue from individuals with celiac disease suggests that lnc13 might also play a role in the development of immune-mediated diseases. In a recent issue of Science, a research team reports on the identification and characterization of a lncRNA, lnc13, that harbors a celiac disease–associated haplotype block and represses expression of certain inflammatory genes under homeostatic conditions.
---
Celiac.com Sponsor (A12):


---
---
Celiac.com Sponsor (A12-m):


---
The research team included Ainara Castellanos-Rubio, Nora Fernandez-Jimenez, Radomir Kratchmarov, Xiaobing Luo, Govind Bhagat, Peter H. R. Green, Robert Schneider, Megerditch Kiledjian, Jose Ramon Bilbao, and Sankar Ghosh. They are variously affiliated with the Department of Microbiology and Immunology, the Department of Pathology and Cell Biology, and the Center for Celiac Disease, Department of Medicine at Columbia University, College of Physicians and Surgeons, New York, NY 10032, USA; the Department of Genetics, Physical Anthropology, and Animal Physiology, University of the Basque Country (UPV-EHU), at BioCruces Research Institute in Leioa, Basque Country, Spain; the Alexandria Center for Life Sciences, New York University School of Medicine, New York, NY, USA; and with the Department of Cell Biology and Neuroscience, Rutgers, The State University of New Jersey, Piscataway, NJ, USA.

Their article describes how Lnc13 regulates gene expression by binding to hnRNPD, a member of a family of ubiquitously expressed heterogeneous nuclear ribonucleoproteins (hnRNPs). Upon stimulation, lnc13 levels decrease, thereby allowing increased expression of the repressed genes.

The fact that Lnc13 levels are substantially decreased in small intestinal biopsy samples from patients with celiac disease suggests that down-regulation of lnc13 may contribute to the inflammation associated with celiac disease.

Furthermore, the lnc13 disease-associated variant binds hnRNPD less efficiently than its wild-type counterpart, thus helping to explain how these single-nucleotide polymorphisms contribute to celiac disease.

This discovery could lead to future treatment methods for celiac disease.

Source: