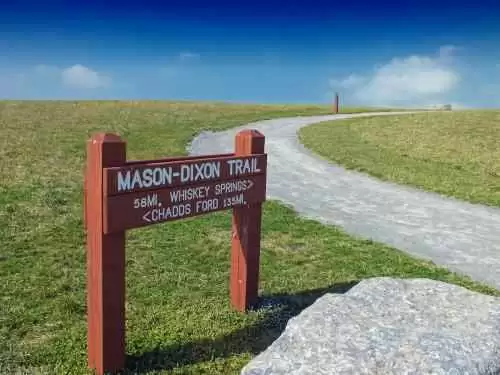 Caption: Photo: CC--Nicholas A. Tonelli
Celiac.com 04/11/2017 - A new study shows that people living in the southern United States have less celiac disease than their Northern counterparts, regardless of race or ethnicity, socioeconomic status, or body mass index.
Rates of celiac disease vary by region, with a sharp variation between Americans living in the northern United States and Americans living in the southern part of the country. A team of researchers recently examined geographic, demographic, and clinical factors associated with prevalence of celiac disease and gluten-free diet in the United States.
---
Celiac.com Sponsor (A12):


---
---
Celiac.com Sponsor (A12-m):


---
The research team included Aynur Unalp-Arida, M.D., Ph.D, of the National Institute of Diabetes and Digestive and Kidney Diseases, National Institutes of Health, Department of Health and Human Services, Constance E. Ruhl, M.D., Ph.D., of Social & Scientific Systems, Inc., Silver Spring, MD, and Rok Seon Choung, M.D., Ph.D., Tricia L. Brantner, and Joseph A. Murray, M.D., of the Division of Gastroenterology and Hepatology, Mayo Clinic, Rochester, MN.

For their population-based study, their team analyzed data on gluten-related conditions from the US National Health and Nutrition Examination Survey, from 2009 through 2014, on 22,277 participants 6 years and older. The team found celiac patients using results of serum tests for immunoglobulin A against tissue transglutaminase and endomysium, or of both, a health clinical diagnosis, and adherence to a gluten-free diet.

The team also accounted for patients who follow a gluten-free diet without a diagnosis of celiac disease. Using the patients' status of gluten-related conditions, the team then compared average serum levels of biochemical and nutritional markers.

Their results showed that 0.7% of participants had celiac disease, while 1.1% of participants avoid gluten without celiac disease. People who lived at latitudes of 35–39º North or at latitudes of 40º North were more likely to have celiac disease than individuals who lived at latitudes below 35º North, regardless of race or ethnicity, socioeconomic status, or body mass index. People who lived at 40º North or higher were more likely to avoid gluten without a celiac diagnosis, regardless of demographic factors and BMI.

People with undiagnosed celiac disease, as determined by positive blood tests, had lower average levels of B12 and folate than persons without celiac disease. People with a clinical celiac diagnosis diagnosis had a lower average level of hemoglobin than those without celiac disease.

Both those with gluten-related conditions and those without showed comparable average levels of albumin, calcium, iron, ferritin, cholesterol, vitamin B6, and vitamin D.

American living at latitudes of 35º North or greater have higher rates of celiac disease and/or avoid gluten than persons living south of this latitude, independent of race or ethnicity, socioeconomic status, or body mass index.

Average levels of B12 and folate are lower in individuals with undiagnosed celiac disease, and levels of hemoglobin are lower in participants with a diagnosis of celiac disease, compared to individuals without celiac disease.

Source: