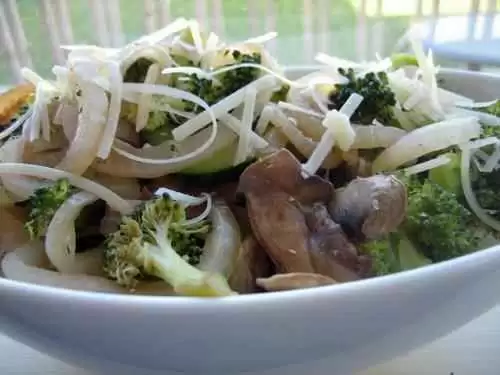 Caption: Image: CC--Craig Dugas
Celiac.com 10/04/2016 - I have been following a gluten-free diet since being medically diagnosed with celiac disease as a toddler. My food choices have certainly evolved over the years. Many life experiences have influenced this evolution, including the loss of loved ones to cancer, experiencing my own health struggles resulting from celiac disease, and many surprising things I have learned from studying holistic nutrition.
If I had to put everything I have learned over the years into one sentence, it would be, "Every bite matters." Those are words I live by now. After all, an overwhelming number of health experts agree that over 90% of our immune system exists within our gastrointestinal tract, so what we eat means more than ever. As a celiac with specific nutritional requirements, and being someone at risk of various deficiencies, this mantra can literally make or break me. I am always searching for new ways to maximize the potential of my food choices.
Here are some of my favourite ways to turn everyday eating into meals that pack a greater nutritional punch.
Avoid pre-packaged foods, particularly with long ingredient lists. Virtually all packaged foods contain preservatives, among other unhealthy things we can live without. The words "packaged" and "preservative" go hand in hand. That means you are getting unwanted ingredients in your food. Also, avoid products that contain ingredient names that look unfamiliar to you. Unfamiliar ingredients usually equate with unhealthy additives, preservatives and chemicals. Try to avoid processed/refined foods, and foods that are high in sugar and high on the glycemic index. Instead, select local, in season, whole foods.
Choose organic when possible. When you choose foods that are organic, you are not only helping the eco-system in many ways, you are also helping your gut in more ways than you'd think. Organic foods are clean and free from harmful chemicals, pesticides, genetically modified processes, antibiotics and anything that is unnatural—from start to finished product. I find organic foods taste significantly better as well.
Wipe out white rice, refined flours and crusts. For example, make your own gluten-free flours by grinding mineral-rich seeds such as sunflower seeds or pumpkin seeds. Bake homemade pizza and lasagna with a layered eggplant base (you'll need to cook the eggplant first). Replace nutrient poor, refined white rice with nutrient-dense quinoa. Make a wrap with seaweed or collard greens.
Kick sugar to the curb. Use natural sweeteners lower on the glycemic index, such as stevia or organic coconut palm sugar to replace refined table sugar that has been stripped of its minerals and nutritional value. Although maple syrup and honey are not considered low glycemic, they certainly have more minerals and health benefits than white, refined table sugar. Organic honey is preferable.
Pick quality protein and heart healthy omega 3 fats. Adding lean, quality protein and heart healthy omega 3 rich fats to your meals and snacks will help you absorb nutrients better, and help balance your blood sugar levels, which is good for you in the short-term and long-term.
Reach for raw. Increase your intake of raw, nutrient-rich vegetables (especially cruciferous and sea vegetable varieties) and fruit in a wide range of colours to receive the benefits of an assortment of vitamins. Grab more green, such as kale, broccoli and spinach. Try juicing to conveniently get more veggies into your diet.
Make your meals super. Add super-foods rich in antioxidants such as chia seeds, hemp hearts, flax seeds, gogi berries and other kinds of berries to cereals, stews, soups and sauces. A variety of colors will ensure you are consuming a variety of vitamins.
Be mindful of your B's. Iron and B-vitamin deficiencies are extremely common among celiacs, even those who follow a gluten-free diet. Try to eat foods high in these nutrients. Foods high in B-vitamins include leafy greens, beans, eggs, fish, nuts and poultry. Foods high in iron include red meat, poultry, squash, pumpkin seeds, beans and various nuts.
Savour the Season. Now that Spring is here, there is no reason why you can't visit your local farmer's market or farm for fresh, in season produce. Imagine the goodness lost when produce is packaged, shipped, sitting on store shelves and even cooked. Those steps, not to mention the time involved strip plant based foods of their nutritional value, and they leave a significant footprint on the environment. Consider creating your own veggie garden so you can take advantage of food that goes from soil to plate.
---
Celiac.com Sponsor (A12):


---
---
Celiac.com Sponsor (A12-m):


---
Now that I've got you thinking differently, instead of reaching for what's inside the box, think outside the box and experiment with healthy whole foods. You might not love everything you introduce to your palate, however, you won't know until you try. One thing is certain—your gut will thank you.