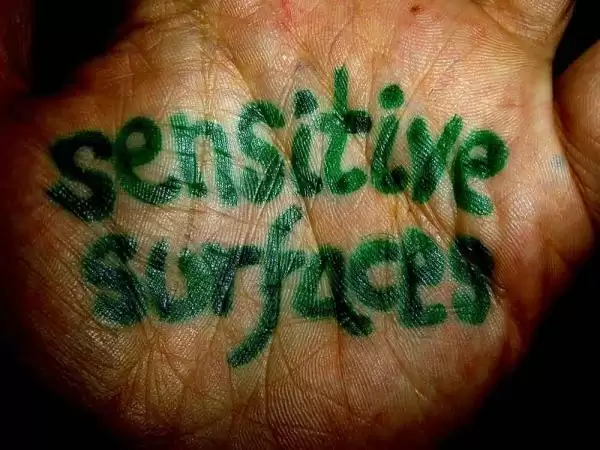 Caption: Image: CC--tonechootero
Celiac.com 10/06/2018 - In a recent discussion of Dangerous Grains, we (Mike and Ron) began to speculate about future prospects for those who are gluten sensitive.  We talked about future directions for research into how gluten impacts on human health, the growing focus on celiac disease excluding gluten sensitivity, and whether grain consumption is a factor in health problems among those who are not gluten sensitive (according to currently available testing).  This inevitably led to debate about whether gluten grains are harmful to all humans.  In the context of this discussion, we agreed to write this article inviting further discussion of this matter and offering some suggestions to researchers and contributors to gluten-related research.  These include several of our personal concerns and a number of questions that remain unanswered. 
Where is the research taking us?
Perhaps the most important lesson that current research teaches is that a great deal more research is needed if we are to fully understand this ubiquitous hazard to human physical and mental health.  There are several emerging trends in the research literature that warrant our attention and further investigation. 
 
For instance, celiac disease research has been conducted on the margins for so long that the recent, very rapid expansion of this field may have helped foster neglect of related and equally important research into non-celiac gluten sensitivity.  Previous issues of the Scott-Free Newsletter have contained articles outlining the importance of extensive and appropriate testing (and subsequent dietary compliance) for those who have non-celiac gluten sensitivity as identified by a variety of tests including IgG ELISA testing for common food allergies. 
---
Celiac.com Sponsor (A12):


---
---
Celiac.com Sponsor (A12-m):


---
Further, our growing reliance upon endomysium or tissue transglutaminase antibody testing alone risks overlooking a significant portion of the population with celiac disease.  Several reports indicate that in cases where serology testing is negative but symptoms and signs suggest celiac disease, a series of jejunal biopsies should also be taken and assessed by a pathologist who is familiar with celiac disease and uses the Marsh system for evaluating intestinal biopsies.

Research into the oats question reveals that known toxic proteins in celiac disease are absent from oats.  Yet one small study showed that a significant percentage of celiac patients will develop intestinal lesions characteristic of celiac disease from eating pure oats in the context of an otherwise gluten-free diet.  This suggests that we have not yet identified all of the toxic proteins in gluten grains.

Some current research is also aimed at developing similar grains without the toxic proteins found in regular gluten grains.  The problems associated with oats research have a clear bearing on this issue as well.  If celiac patients are developing intestinal lesions from pure oats, which have repeatedly been shown to lack the known toxic proteins, then we do not yet know all the harmful proteins.  Thus, genetic development of "safe" wheat is not yet possible.  Still, this research may help in the identification of additional toxic proteins.  

Current research has also led to a growing awareness, among the medical community and the general public, of the connections between gluten consumption and type I diabetes, epilepsy, thyroid disease, osteoporosis and a host of previously unsuspected autoimmune ailments.  This is raising many questions about the potential value of a gluten-free diet as part of the treatment protocol for many of these ailments. 

Current research into zonulin may be one of the most exciting areas of investigation.  The work of Dr. Fasano and many others in this important area may well lead to a better understanding of the impact of gluten on schizophrenia, attention deficit disorder, autism, bi-polar disorder, and a variety of ailments that have shown improvement on a gluten-free, dairy-free diet.  

Where would we like to see the research go? 
Gluten research is largely overlooked by many of today's scientists.  Despite the growing body of research that discredits gluten grains as healthy foods, the widespread, erroneous assumption of their nutritional value continues to foster gluten consumption.  There is a pressing need to dispel the myths that protectively shroud this issue.  Our first priority is to see a clear delineation of the gluten-derived proteins and peptides that are currently known to threaten human health.  The next logical step would be to initiate an extensive investigation of the various other gluten proteins and peptides in order to identify all of the harmful substances in gluten.   

The relevance of gluten research reaches far beyond the concerns of academia and the individuals diagnosed with gluten sensitivity or celiac disease.  We now know that many health problems could be wholly or partly the result of gluten, making this field worthy of investigation as well. 

The driving force for people to pursue research of these topics might well be found in a broader awareness of the preliminary findings that connect this wide variety of health conditions to gluten consumption.

Further research into this field would reveal many aspects of our current lifestyle.  For instance, why are we facing such a widespread variety and increasing rates of psychoses?  And how does gluten relate to the multitude of diseases, seldom seen until the advent of agriculture?  Gathering more information about gluten and its effect on both gluten sensitive and non-gluten sensitive individuals may provide a greater understanding of modern illnesses. 

For instance, Dr. Hadjivassiliou's extensive investigations of neurological diseases of unknown origin, in association with gluten sensitivity, reveal several important research concerns which include: 
Does current testing identify all important immune reactions to gluten?
What other, as yet unidentified proteins are toxic to celiac patients? 
How often is gluten sensitivity/celiac disease considered in the context of these related ailments? 
What portion of the population is at risk of developing gluten sensitivity? 
What portion of the population is at risk of developing celiac disease? 
What other problems may be associated with gluten consumption? 
What is the cost-benefit of our escalating consumption of gluten? 
What vested interests are inhibiting the widespread recognition of health hazards associated with gluten consumption? 
Concurrent with this research, we would like to see investment in the development of safe, healthy, alternative food sources.  Realistically, everyone would probably be better off on a diet of fruits, vegetables, and various meats.  But is this possible for the world's overwhelming and growing population?  The necessary resources, including the cost to the consumer, would be prohibitive by current standards and methods of food production.  New, more efficient food sources must be found, developed, and widely adopted.  These foods must be a better fit with our evolutionary adaptations.  This search will require considerable investment and social resolve.
What questions should have priority? 
The question on peoples' minds is how the research will directly affect them.  This means that the research will have to explain the relevance of gluten proteins to such diseases as cancer, autoimmune disorders, obesity and food addiction.  Each of these food-related topics is a common concern, widely discussed, and a key topic for gluten-related research.  The many applications of food addiction research will attract widespread attention and discussion.  The current spotlight on dieting in the popular press reflects a great deal of personal concern, among the general public, regarding this topic.  Cancer and autoimmunity have been examined in great detail and a universal cure is still a distant dream.  Yet the high rate of gluten sensitivity among these patients suggests a pressing need for research.  Such investigations could provide a monumental step toward finding the causes and the explanations for these widespread, devastating health problems.  Since these topics have yet to be explored, mainly due to limited research funding, a shift in research focus may yield the solutions to many of these conditions that plague our society.
An important hurdle to overcome
There is a dichotomy between governmental dietary recommendations that encourage gluten grain consumption and the growing body of research that discredits grains as a healthy food for a significant portion of the population.
Unfortunately this is an area where progress is necessary for gluten research to really thrive.  Since grain production, processing, and consumption constitute huge portions of various state economies, it is in the best interests of governing bodies to keep grains on everyone's plate for many years to come.  It will require a truly overwhelming body of knowledge, based on solid research proving the hazards of grains to topple the current, flawed structure of governmental dietary recommendations. 
Conclusion
Without this vast array of research, leading to widespread recognition of the hazards of gluten, we can expect little social change.  Thus, future prospects for gluten sensitive individuals may be somewhat dim.  Increasing population densities may lead to escalating competition for finite food resources.  Cheap and available foods derived from gluten grains will become increasingly attractive.  Future generations of our families (remember that gluten sensitivity and celiac disease have a large genetic component) will be at risk.  The best answer, as we see it, is to fund research aimed at the questions posed here, as well as those that arise out of these investigations.  We have offered several directions that we consider important.  Whether or not you agree with our priorities, we hope you agree that we need further research into the human health hazards posed by gluten grain consumption.
This article was co-written by Mike Pearson.