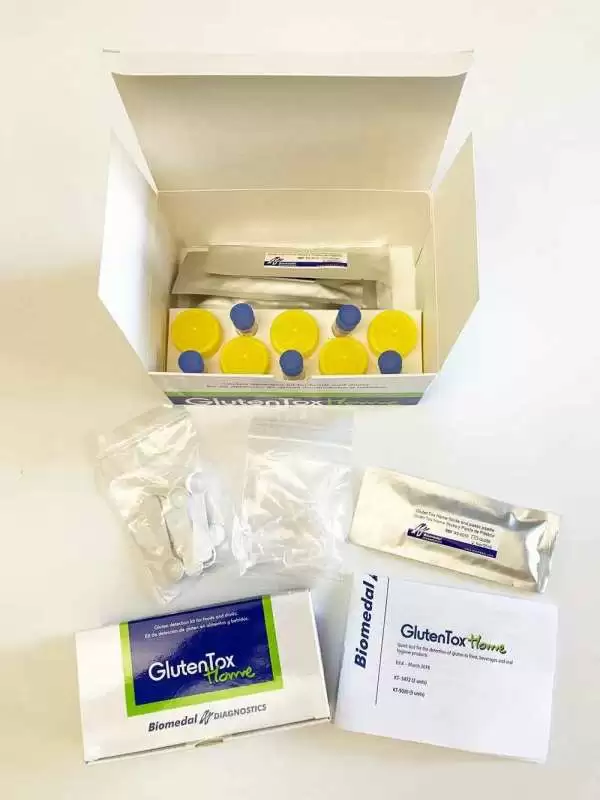 Celiac.com 04/06/2018 - There is a good reason why GlutenTox Home test kits have been around for so long—they work really well—and, like this Web site, have withstood the test of time. 
In addition to the GlutenTox Home test kit, they also make a "GlutenTox Pro" kit which is designed for food manufacturers, restaurants, food retailers, etc., to be able to quickly test foods, ingredients, batches, surfaces, etc.
---
Celiac.com Sponsor (A12):


---
---
Celiac.com Sponsor (A12-m):


---
I decided to test my daughter's hot breakfast cereal, which is a pre-packaged oatmeal mixture that is sold at Costco. She loves it, but my concern is the "manufactured in a facility that also processes wheat" disclaimer on the label, and the fact that the oats are not certified gluten-free.

The testing process took only a few minutes to carry out, and I was fully expecting to be the bearer of bad news and have to tell my daughter that it contains gluten. I was, however, quite surprised to find that the cereal tested gluten-free down to 5 parts per million.

The fact that GlutenTox test kits, both the "Home" and "Pro" versions, can test down to 5 parts per million is amazing—this is as accurate as modern professional labs! The kits are perfect for home or professional use, and it's clear that GlutenTox test kits will continue to be a great choice for those who demand a highly sensitive test for gluten.

For more info visit their site.