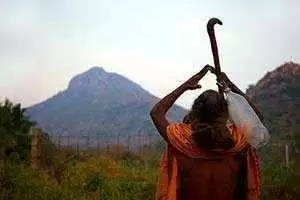 Celiac.com 05/14/2015 - A few years ago I ceased writing about the SCD (Specific Carbohydrate Diet) here on celiac.com because I feared I might be an impostor.  I was never formally diagnosed as celiac by way of a biopsy, and despite bloating, night rashes, brain fog, unpredictable bowel habits and headaches the main cause was identified as IBS (Irritable Bowel Syndrome). Still, the old shoe fit, because every time I tried to behave like a non-celiac, I got ill, very ill.

Finally in 2010 during a routinely scheduled colonoscopy, a large polyp was discovered that could only be effectively removed via a surgical resection. The intestine is like a long garden hose and I only have half the previous length left.  Recovery was slow and difficult and I had barely been able to eat anything in hospital, so once home, I started the SCD all over again with the three day strict introductory regimen and had to reintroduce previously tolerated foods very gradually.
---
Celiac.com Sponsor (A12):


---
---
Celiac.com Sponsor (A12-m):


---
When I was completely recovered, I decided that after so many years of restriction and without a formal diagnosis it was easy to use the excuse that it was in my head more than in my tummy.  But you can't defy reality and the result was, and is, a re-commitment—a spiritual and digestive reawakening—combined with awareness of what today's expanded food culture is doing to us health-wise (more like unwise!).

Some interesting things have been happening in the greater world of food and nutrition.  More and more reliable sources realize that the evolution of food products and eating habits over the past five decades is making too many people obese and/or ill.  I also discovered I have a food addiction and consequently am rededicated to being even more creative and imaginative about satisfying meal preparation. Good to know that pop culture is in my corner. 

Hello and "Bravo" to TV reality shows about cooking and home renovation. With no house to flip, no kitchen island to install, I am doing my fixer upper and making SCD cooking more enjoyable than ever with newer concoctions than I created before the surgery.  So, I'm back, avoiding food boredom and self pity, being good to myself and good for myself, and happy to encourage others to deal with their gastric issues. Now we are the envy if the food world. The ultimate irony of having been made to feel different is that gluten-Free has become almost a fad—often adopted by people who don't need to be gluten-free (present company definitely excluded)!

BTW: I am now 84.