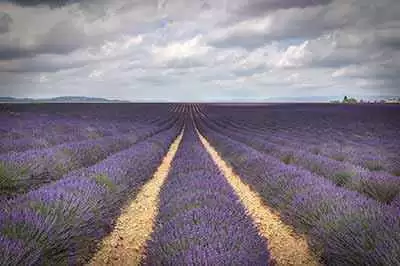 Caption: Photo: CC--decar66
Celiac.com 11/25/2015 - People with Non-Celiac Gluten Sensitivity (NCGS) suffer intestinal and non-intestinal symptoms when they consume gluten-containing food, but they do not have either celiac disease or wheat allergy.

Because there is currently no known NCGS biomarker, it is important to develop reliable standard procedures to confirm NCGS diagnosis. A recent scientific paper examines expert recommendations on how the diagnostic protocol should be performed for the confirmation of NCGS.
---
Celiac.com Sponsor (A12):


---
---
Celiac.com Sponsor (A12-m):


---
The researchers contributing to the paper include Carlo Catassi, Luca Elli, Bruno Bonaz, Gerd Bouma, Antonio Carroccio, Gemma Castillejo, Christophe Cellier, Fernanda Cristofori, Laura de Magistris, Jernej Dolinsek, Walburga Dieterich, Ruggiero Francavilla, Marios Hadjivassiliou, Wolfgang Holtmeier, Ute Körner, Dan A. Leffler, Knut E. A. Lundin, Giuseppe Mazzarella, Chris J. Mulder, Nicoletta Pellegrini, Kamran Rostami, David Sanders, Gry Irene Skodje, Detlef Schuppan, Reiner Ullrich, Umberto Volta, Marianne Williams, Victor F. Zevallos, Yurdagül Zopf, and Alessio Fasano. They are variously affiliated with 26 research institutions worldwide.

They have come up with a series of recommendations known as the Salerno Experts' Criteria.

Under that criteria, a comprehensive diagnosis should measure the patient's clinical response to the gluten-free diet (GFD) and assess the effect of a gluten challenge after a period of treatment with the GFD. Such an evaluation uses a self-administered instrument that relies on a modified version of the Gastrointestinal Symptom Rating Scale.

In this way, the patient identifies one to three main symptoms that are quantified on a rating scale ranging from 1 to 10.

Patients then follow a double-blind placebo-controlled gluten challenge by ingesting 8 grams of gluten per day for a one-week challenge followed by a one-week washout of strict GFD, and then moving to the second one-week challenge.

The gluten-challenge should contain cooked, homogeneously distributed gluten. A variation of at least 30% of one to three main symptoms between the gluten and the placebo challenge should be seen to differentiate between a positive and a negative result.

These guidelines are designed to help the clinician to reach a firm and positive diagnosis of NCGS and facilitate the comparisons of different studies.

Source: