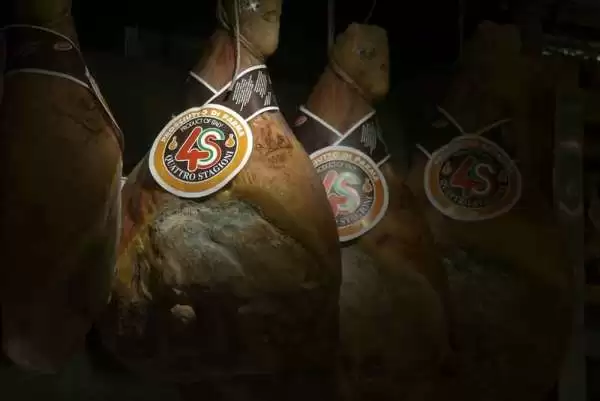 Caption: NYC - Grand Central Terminal. Image: CC--r0sss
Celiac.com 06/01/2019 - The first peaches of the season are due any minute, so you won't have to wait long to make this delightful spring and summer salad. Ripe, unpeeled peaches bring sweetness, juiciness, and texture to this refreshing salad. Crumbly ricotta salata adds a slightly salty flavor, and makes a great alternative to feta or goat cheese. This salad goes great with crusty, toasted gluten-free bread and a glass of chilled riesling. 
Ingredients:
8 ounces of butter lettuce
2 large ripe peaches, cut into wedges
2 tablespoons fresh lemon juice
2 teaspoons honey
1/4 teaspoon freshly ground black pepper
1/8 teaspoon salt
2 tablespoons extra-virgin olive oil
1 tablespoon finely chopped fresh mint
3 ounces very thin slices prosciutto, cut into 1-inch pieces
3 ounces ricotta salata cheese, divided into 4 equal pieces
2 tablespoons dry-roasted sunflower seed kernels
Small mint leaves (optional)
---
Celiac.com Sponsor (A12):


---
---
Celiac.com Sponsor (A12-m):


---
Directions:
In a large mixing bowl, whisk together lemon juice, honey, black pepper, and teaspoon salt

Gradually add olive oil, whisking constantly. 

Stir in chopped mint.

Combine lettuce mix and peach wedges in a large bowl. 

Drizzle lettuce mixture with dressing; toss gently to coat. 

Arrange about 2 cups salad in each of 4 bowls; top each serving with 3/4 ounce prosciutto, 1 piece of ricotta salata, and about 2 teaspoons sunflower seed kernels. 

Garnish with small mint leaves, as desired.