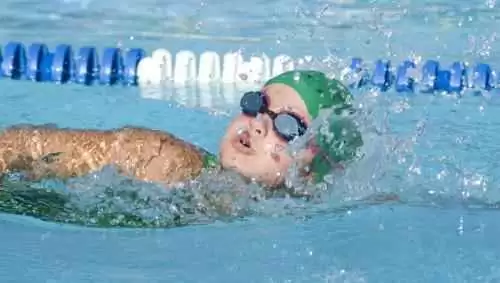 Caption: Photo: CC--Mark Spencer
Celiac.com 02/21/2018 - There's more than a bit of talk in the sports world these days about the potential benefits of a gluten-free diet, even for athletes with no known gluten-sensitivities. More recent questions have been proposed whether the gluten free diet should be recommended for endurance athletes. Swimmers are endurance athletes, so should swimmers go gluten free?
Obviously athletes with celiac disease or gluten-sensitivity will see major health and performance benefits by avoiding gluten. Athletes with known gluten-sensitivities include tennis champion Novak Djokovic, who claims to have been diagnosed with a gluten sensitivity in 2010, and Swimmer Dana Vollmer, who is known to suffer from gluten intolerance as well as other allergies.
---
Celiac.com Sponsor (A12):


---
---
Celiac.com Sponsor (A12-m):


---
However, a number of high profile athletes with no known sensitivity to gluten have also adopted gluten-free diets, including NFL quarterback Tom Brady, baseball players Justin Morneau and Raúl Ibañez, and football player Cedric Benson, among many others. Athletes claim benefits like speedier recovery times to better stamina and energy levels, despite any solid science to support such claims.

A US National Library of Medicine study done with non-celiac athletes found no benefits in athletic performance, gastro-intestinal symptoms, or well-being by following a gluten-free diet compared with a non-gluten-free diet.

So, the short answer is no, swimmers and other athletes who are not sensitive to gluten should not adopt a gluten-free diet.

That said, if you are not celiac and decide to adopt a gluten-free diet, do take extra measures to make sure you are getting proper nutrition and proper fiber in your diet.

Read more at: Swimmingworldmagazine.com