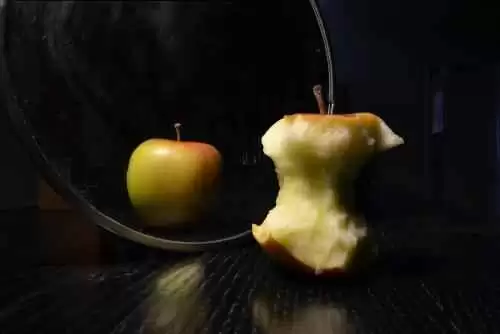 Caption: Celiac disease and anorexia nervosa are connected, but how? Photo: CC--Benjamin Watson
Celiac.com 04/06/2017 - A new study showing connections between anorexia nervosa and celiac disease, both before and after celiac diagnosis, is raising eyebrows and inviting questions. Results of the study appear in the April 3 issue of Pediatrics.
Because the two conditions share a number of symptoms, including abdominal pain, bloating, diarrhea, and underweight, doctors can have some difficulty telling them apart.
---
Celiac.com Sponsor (A12):


---
---
Celiac.com Sponsor (A12-m):


---
Until now, previous data linking anorexia with celiac disease came mostly from individual case reports. To get a better picture, Karl Mårild, MD, PhD, from the Barbara Davis Center, University of Colorado, Aurora, and colleagues conducted a cohort and case-control investigation examining the connection between celiac disease and timing of diagnosis for anorexia nervosa.

To do this, the research team reviewed records from Sweden's 28 pathology departments. They looked at 17,959 cases of small intestinal biopsy-verified celiac disease in women from 1969 through 2008, and compared them with 89,379 sex- and age-matched population-based controls. The team confirmed cases of anorexia nervosa through inpatient and hospital-based outpatient records.

They also looked at individuals undergoing biopsy who showed small intestinal inflammation or normal mucosa, but tested positive for celiac-related autoantibodies. They recorded educational level, socioeconomic status, and type 1 diabetes status.

Their results showed that the hazard ratio for developing anorexia nervosa after a celiac diagnosis was 1.46, which fell to 1.31 beyond the first year after celiac diagnosis (with a 95% confidence interval for both). The odds ratio for association of previous anorexia nervosa diagnosis among people with a diagnosis of celiac disease was 2.18, with a 95% CI.

The findings remain the same, even after the team adjusted for type 1 diabetes status and socioeconomic levels. Women who had positive celiac serology, but with no signs of villous atrophy, were also more likely to be diagnosed with anorexia nervosa, both before and after celiac diagnosis.

The researchers propose three explanations for these findings: First, celiac disease may have been misdiagnosed earlier as anorexia nervosa, or vice versa. Second, it's possible that closer scrutiny of patients diagnosed with one condition may have prompted a bias in detecting the second condition. Third, it's possible that people with a shared genetic susceptibility may face a higher risk of developing both conditions.

Whatever the reason behind the association, the study indicates that the connections between the two conditions are likely complex, and definitely invites further study.

In the meantime, the researchers write that the "bidirectional association between diagnosis of anorexia nervosa and celiac disease warrants attention in both the initial assessment, and in the follow-up of women with these illnesses."

As a result of this study, the team encourages "physicians to closely monitor these patients and calls for heightened understanding of factors that contribute to their co-occurrence."

Source: