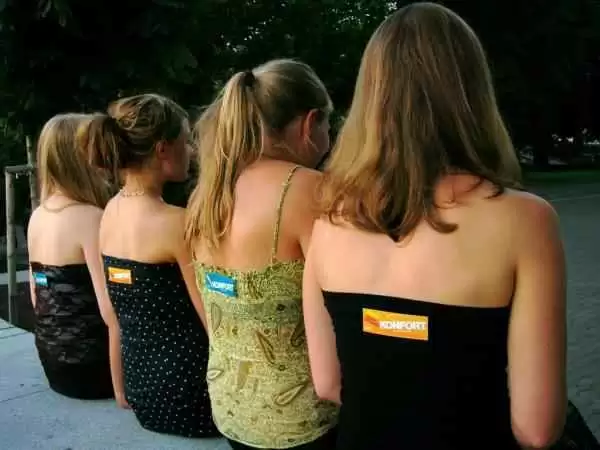 Caption: Image: CC--Discos Konfort
Celiac.com 07/02/2018 - We know from earlier studies that diagnosed celiac disease is more common in women than in men, but there isn't much good data on sex-based differences in undiagnosed celiac disease. To address this discrepancy, Claire L. Jansson-Knodell, MD, and her colleagues at the Mayo Clinic, in Rochester, Minnesota, conducted a meta-analysis of studies that performed both a screening and confirmatory test that included either a second serological study or a small intestine biopsy, and that that provided clear and complete data regarding sex. 
According to data they presented at Digestive Disease Week 2018 in Washington, D.C., women are significantly more likely than men to have undiagnosed celiac disease, and the numbers are even higher for younger girls.
---
Celiac.com Sponsor (A12):


---
---
Celiac.com Sponsor (A12-m):


---
In all, the researchers found 88 studies that met their inclusion criteria. These studies included data on nearly 300,000 patients. When they got done crunching the numbers, the research team demonstrated for the first time that women also had a higher rate of undetected celiac disease than men. When the team analyzed data from one subgroup focused on children, they found that rates of undiagnosed celiac disease were even higher in girls compared with boys.

Timely diagnosis of celiac disease is important for preventing unnecessary suffering, and potential damage and disease associated with untreated celiac disease. In one recent case, a doctors found that a woman's psychotic delusions were caused by undiagnosed celiac disease and an adverse reaction to continued gluten exposure. Her condition improved quickly once she began a gluten-free diet. 

The research team says that their findings could change approaches to clinical screening, diagnosis and management of celiac disease. They also suggest that physicians might do well to increase their suspicion levels for celiac disease when evaluation women and girls.

Source: