1St Entry Of 2010- Valentine Don'Ts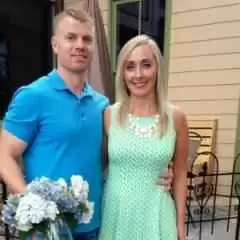 Thanks so much for over 20,000 blog hits! I'm so humbled that you love my musings...or love to laugh at them...or laugh AT ME...or love to HATE me, lol.
As you know, I enjoy singlehood more than the average person, so here are some of the romantic DON'Ts I've had to endure over the years from well-intentioned men (I'm recognizing their effort,really) attempting to hone their inner Don Juans: (the intention here is to amuse, but also to prevent further embarrassment and awkward moments)
Sappy letters...in RED ink (overkill). Most memorable line "When we're apart, I feel like I'm trapped under thick ice and I can't breathe"
Tacky photos of themselves: Best of worst: Closeup of him flexing his bicep...with excessive armpit hair sticking out everywhere. My female friends had gag reflexes upon viewing it. Runner-up: Pucker-pouted male close-ups
Bath salts...when I didn't have a tub...and he'd showered at my house several times, so he should.have.known.
Homemade CDs: First date to Palm Springs Tramway (up mountain in gondolas)he put in a long one in the car of songs "he thought I might like". Even though we'd only met once.
Taking the liberty...He sent pics of me (yes, he took many at the tram) to my WORK (since I don't give my home address out until date 5 thru 10-only about 10 percent ever make it that far) and I never received them...limbo
Vacuum-packed flowers. Flowers that have been vacuum-packed and do not smell.
Homemade dinners (especially for a celiac-which causes major anxiety unless you are a gluten free expert) where he uses EVERY pan and utensil in your kitchen and then YOU get to clean up, lucky girl. Or the dude who brought over everything to cook in my gluten-free kitchen and contaminated me, and my kitchen
Surprise!: In college I had 3 roommates and as soon as I opened the apartment door, I was hit by a wall of HEAVY, eye-stinging cologne. My roommate walked by and gave me a bug-eyed, "you poor girl, better you than me" grin. as I heard clanging in the kitch
Burned food- he fried frozen shrimp with no oil or butter in the pan. Poor guy.
surprise Picnic in the park..he didn't bring a blanket. I'm allergic to grass. Bad, bad, bad
Rapelling trip- he forgot the gloves
Honey. sticky. nuff said.
Spandex undies- I do like a man in boxer-briefs, but not skin-tight spandex lime-green. they looked painful on him.
Giving himself self-aggrandizing nicknames, shooting for "cute" factor, I think:
Bigg Papi comes to mind
Best Romantic Tips (many are FREE):
Warm a towel in the dryer and wrap her in it when she's done with her bath/shower
Leave a rose on her car windshield
ask her if she wants you to brush her hair
edible body paint..again ask her
Microwave lotion (I have the one that comes in a glass jar) and rub her with it
(obviously test the temp first)
when she says her day was just ok or not great say, "Tell me more" and listen
Buy 2 photo frames with lots of slots and fill it w/photos of a trip you2 went on- have her keep one and you keep one in your home or office
book a couples massage- but go home afterward- your face and hair gets mussed and nobody wants to go out to dinner like that. Lots of coupons in this economy
FONDUE-gluten free, of course (chocolate with marshmallows and fruit, for example)
Harry Connick, Jr. concert tickets
Book an appointment for her to get her hair or makeup professionally done b4 a special night out.
If she's girly: Sephora (aka: makeup heaven)
take her shoe shopping
Have her choose a romantic novel, buy it and take turns reading it to each other
stop doing the things that annoy her and don't tell her, she'll notice
get your hair cut the way she likes it...or let it grow...
honey dust
keep a picture of her or u2, so people can see it...your cell wallpaper
or next to your spedometer
Quietly finish the honey-do list...or any unfinished project or wish list
wear a tie out to dinner at a place where she doesn't know that they'll cut it off