My 2Cents On More Glutenfree Food And Dining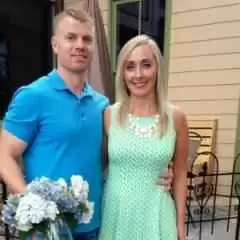 My new favorites: Glutino Gluten Free Organic Bars (chocolate & peanut)-smaller than a "traditional" granola bar, but taste fabulous and travel well.
Progresso Canned soup (low sodium chicken and wild rice)- $1.25 a can at Target with pop-off lid
I don't really like creamy soups, but they have many gluten free soups, and many are LABELED gluten free!
Glutino breakfast bar (reformulated) CRANBERRY. Really good. New formula is less chalky. Good to keep in car or to travel with.
Good Eats (I will buy these regularly):
Dr. Praeger's Fish patties (breaded with potato)- breading stays on pretty well, tastes great.
EnviroKids Organic Crispy Rice bars (chocolate)- good taste and texture, but a hint of a weird aftertaste. One box was rotten-as in the bars were super hard, so I'm going to try to get that resolved by calling the co.
Expensive but tasty:
Frozen meal: I forgot the brand but I bought it at Sprout's to keep in the freezer at work for emergency food: It's got a single lunch serving of chicken and quinoa and stuff. It was tasty, but it took FOREVER to heat in the microwave and it was over $6 for one frozen meal-because it's ORGANIC (pricey).
Tasty but hurt my tummy (too rich and cheesy):
Caesar's brand frozen gluten free lasagna (from Sprout's)
Please stop buying that DISGUSTING Food4Life frozen bread that is super DENSE and has an overwhelming fruit juice flavor! When I visited my mom, she had bought that because it was the only kind available at the nutrition store she went to. Whatta waste! Get it off the shelves so GOOD kinds can flourish!
Eating Out at Restaurants:
Thumbs-Up: Uno's Italian (stuffed chicken thing) they forgot to take the breadstick off and had to redo it, but it was ultra-flavorful and juicy.
Denny's: Kudos for consistency- haven't gotten glutened in many many meals.
Fair: Carrabba's Italian: I hate gluten-free menus that are just meat and veggies with all the flavorful sauces and goodies removed. It worked, but it's a major pia (pain in the...) to drool over everyone else's tantalizing tastings while you eat dry meat and plain veg.
Applebee's: Too bad you won't put out a gluten-free menu, but I did have the shrimp add-on (I added on to my bf's meal- it comes in it's own dish) and the bbq ribs without problems several times. Tony Roma's ribs are only $2 more and much better meat, but... Kudos on free Vet's Meals Nov.11th
Terrible: Quizno's Didn't have a thing and after thorough explanation and changing of gloves,the worker continuted cc so I had to just have a drink while everyone else ate
Chili's: Boo for you, CHili's for taking your gluten free honey bbq ribs off the menu. SHameful
Recent menus:
Breakfasts: Yogurt, hard-boiled egg, or Denny's Build-Your-Own-Slam: Hash browns, eggs, fruit, and bacon, or half a Glutino sesame seed bagel with fake cream cheese
Lunches: Progresso Soup and Glutino Pretzels or Crunchmaster Multiseed crackers (I prefer over Mary's Gone)
or tuna on a Kinnickick hamburger bun or grilled cheese on Kinnickick Robin's Honey Brown Bread and fruit
or carrots
Dinners: Trader Joe's Frozen Tamales with tomato and avacado salad, or Spanish Rice (I'm bad and cook it in bacon grease then add bacon crumbles to it- I use the Betty Crocker Cookbook recipe but add the bacon part) with steamed veg, or black bean tacos, or steamed crab legs from grocery store with gluten-free crackers
Valentine Dinner: Tony Roma's for ribs (Tony Roma Orig. sauce) and corn and cole slaw. Boy was I full! Yum!
Desserts: Trader Joe's Chocolate Walnut Cookies that taste like soft fudgy brownies, or Reese's Pieces, or chocolate pudding (it's actually in the milk group on the food pyramid, not a dessert- especially since I don't drink "real" milk), or s'mores I make with gluten-free graham crackers from Clark's Nutrition market
Hooray! I'm finally doing a really consistent job of remembering to keep my reuseable cloth grocery bags in the trunk so I don't have to use those shameful plastic store bags.
I have JURY DUTY soon and I'm bringing Glutino granola bars in my purse, eating a big breakfast, and going to look for yogurt or drive to IN N OUT burger if I need to eat lunch. Emergency snacks in car: Glutino Breakfast bars, Salt N Pepper Baked Chips, Nerds Candy