Grasshoppers, Mussels, & Cow Tongue- Oyamel Restaurant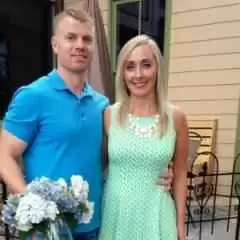 Since moving to the DC/Virginia area, Oyamel is a chow champion of mine, since it's near the museums (I left my car in California-no snowy driving 4 me). Not only do I volunteer at one of the Smithsonian Museums, but I set a goal to see as many of the museums/sights in this area as possible during our year here.
Let's tangent to a museum/tourist list:
So far, I've toured


: Pentagon, Gettysburg, Newseum, Library of Congress, Spy Museum, G.Washington Masonic Memorial, Freer Gallery, Sackler Gallery, Smithsonian Castle, Nat'l Building Museum, Nat'l Geographic, Gadsby's Tavern, Torpedo Factory, Mount Vernon, Amer. History, Hirshhorn, Christ Church (G.Washington's), Nat'l Harbor, Baltimore Harbor, Nat'l Mus. of the Marine Corps, Carlyle House, Ramsay House, Arlington Nat'l Cemetery, Dulles Air and Space (not on mall), Postal Museum, Natural History, Air & Space (on mall), American Indian, Portrait Gallery, Kennedy Center, Fredericksburg, and that's all I remember so far.

My faves are: Library of Congress, Dale Collection at Museum of Art, Mount Vernon, and the giant Washington statue at the Masonic Memorial, and Iwo Jima. Newseum, FDR Memorial, and Gettysburg surpassed my expectations. I had already been on the city tour in '05 with the Capitol, embassy row, and white house.
I have several museums yet to see: Black History in Alexandria, African American Smithsonian, Basilica, Nat'l Cathedral, inside White House, inside Wash. Monument, Colonial Williamsburg, Lee-Fendall, Ft. Ward, Anacostia, Nat'l Botanical Garden, Nat'l Zoo, Renwick, Arts & Industries, Nat'l Design, Women's, Cherry Blossom Festival, Dumbarton Oaks, and I'm sure there are more.
Back to FOOD:
Call it serendipity, but Oyamel is almost next door to Red Velvet Cupcakery, which without fail has gluten free cupcakes (usually the delectable, crispy-topped, "black velvet" flavor, which is fudgy but with a dark depth to its taste, with a perfect texture, not crumbly or dense) and the cupcake elves are aware enough to put on a clean glove to grab it with.
For now I'll keep updating this brendygirl blog (I've had since Oct 06 and over 30,000 hits), but I'm trying to get my new one going on gluten free breeze at blogspot where there are pics (even of the grasshopper taco) and more. Also twitter at glutenfreebree.
I dig Oyamel because they have a separate and lengthy gluten-free menu. Plus, you can get single plates (similar to Spanish tapas) of $4 items to build your own meal. I get the various tacos, soup, or tamale, all freshly made on daily homemade corn tortillas and guacamole. Today I had 2 fish tacos which were deceptively filling, and felt adventurous enough to go for the chopped grasshopper taco. It was spicy and crunchy and orange-colored. I liked it. Next time I'll try the cow tongue and maybe a dessert (chocolate flan with pomogranate gel on top). Mexican food is hard to please me with, after living in SoCal. Their salsa is the real deal and everything is fresh and back-to-basics. I only wish we could have the chips!!
It is no fun to watch other people chomp on chips when I can't! Even if I brought my own, they wouldn't be warm. Boo hoo.
Rosa Mexicano and Legal Seafoods are a matter of blocks from there, so I'm lucky to be able to eat out! There are lots of places all over here, but I've had many times where I've eaten successfully at an establishment, only to return and get sick. I guess it just depends on who is working and how tidy they are back there in the prep/cookin zone.
At home here is what I've been grubbing on:
Morning Mealdom:
Udi's Cinnamon Raisin Bagels with Philly strawberry cr. cheese and fresh sliced strawberries on top
Homemade Quaker Grits- My Marine went to Tulane, so he enjoys Southern stuff and he's capable of whipping it up himself
Chobani yogurt (cheaper, giant tub of plain) I add flax seed, fresh blueberries
Egg Sammich: Udi multigrain bread (toasted), with egg and rhubarb/straw jam
Jimmy Dean turkey sausage
Bisquick pancakes with bananas or Ghirardelli milk choc chips and syrup
canteloupe
apple with peanut butter
(not all at the same time)
Lunchy-love:
Progresso Split Pea & Ham Soup
Sargento Provolone Grilled Cheese (on Udi)
GlutenFreeda's microwaveable burrito- chicken n cheese or bean n veg
Lara Bar- peanut butter cookie, apple, or pbj, or cashew cookie (these bars were an acquired taste, I hated them at first and still detest the chocolate flavors)
Veggies and Hummus
No GLut-in din-din:
Bisquick Recipes: Amazing Chicken Fingers and Chicken Pot Pie-My Marine Marvels!
Allrecipes: Coconut Curry with Tofu (I added chicken, water chestnuts, & baby corn cob)
This was my first time cooking and eating BOK CHOY! Thumbs way up! My Marine did all the veggy chopping, since I have carpal tunnel, so it was a fun, team project! Served it over a boxed Taste of Thai yellow curry rice marked gluten-free
Allrecipes Lasagna with Pepperoni and ground beef- amazing, but expensive--(we splurged on the fancy $11.99 Romano Cheese last time, but this week we got the Kraft kind so we'll see if it measures up)
Pad Thai- From box Taste of Thai (cheap) and not enuff sauce rendered it bland

Edamame
Super Snack-a-licious
EnviroKids Krispy Rice bars- Peanut butter choco drizzle- pretty good, crunchy and chewy at the same time, not too dry, decent flavor, hint of a strange aftertaste like fakey chocolate items sometimes produce
Schar crackers- a bit on the dry side, but crisp and desirably doughy in the mouth, and nice with toppings-not overly crumbly
Schar breadsticks- crunchy and hard, with a buttery flavor, as they are intended
Andes mint chocolate wafers
Snickers almond
GummiSavers Bursts- we stealthily sneak em to the movies
Swiss Miss Hot Chocolate with Kraft mini mallows-I never knew if SM was gluten-free, but I had been drinkin it as a newbie (before I knew it could be questionable) and never reacted
Blackberries and blueberries (fresh) when they're on sale
veg n hummus
Lara bar-acquired taste, tread carefully
fruit salad with cool whip
Fritos- took em on a day trip
Peanuts
Craisins
Shopped and ready to try: Shepherd's Pie with Manwich (Manwich was on sale cheap and I saw a recipe on a blog, and my Scottish Marine LOVES Shep pie--wish me luck)


Keep your gluten free focus, live lovely and lovingly, and may the gluten free breeze blow gently your way! Besos!