Dyspepsia, Acid Reflux and Celiac Disease
Dyspepsia, Acid Reflux and Celiac Disease
This category contains summaries of research articles that deal with dyspepsia and acid reflux and their association with celiac disease. Most of the articles are research summaries that include the original source of the summary.
Published 05/21/2015
Rating:



Photo: CC--Mike Licht
Some studies have indicated higher rates of reflux in patients with celiac disease, but there hasn't really been any clear data on the risk for celiac disease in patients presenting with reflux.
Published 09/11/2014
Rating:



Photo: CC--Elvert Barnes
What's the relationship, if any, between eosinophilic esophagitis (EoE) and celiac disease? Research studies have produced variable results.
Published 06/28/2013

Unrated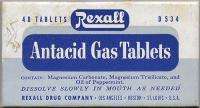 Photo: CC Roadsidepictures
Celiac disease has been linked to gastroesophageal reflux disease (GORD) and eosinophilic esophagitis (EoE). Researchers looked at rates of celiac disease in people with gastroesophageal reflux disease (GORD) and eosinophilic esophagitis (EoE).
Published 01/4/2012

Unrated




Photo: CC - GreenFlames09
Many researchers suspect a connection between eosinophilic esophagitis and celiac disease in children. A research team sought to confirm this association in children, and determine whether it extends into adulthood.
Published 12/16/2011
Rating: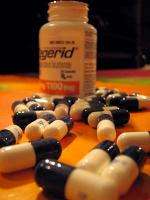 Photo: CC - JudeanPeoplesFront
Gastroesophageal reflux symptoms are more severe in people upon diagnosis with celiac disease than in healthy controls, but are alleviated by assumption of a gluten free diet.
Published 11/21/2008
Rating:



A team of researchers recently set out to assess the recurrence of gastroesophageal reflux disease-related symptoms (GERD-rs), in celiac patients with nonerosive reflux disease (NERD).
Bardella MT, Minoli G, Ravizza D, et al Arch Intern Med. 2000 May 22;160(10):1489-91 (Celiac.