Heart Failure and Celiac Disease
Heart Failure and Celiac Disease
This category contains summaries of research articles that deal with heart failure and it's association with celiac disease. Most of the articles are research summaries that include the original source of the summary.
Published 05/5/2014
Rating: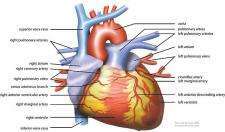 Image: Wikimedia Commons--Van Brussel
People with celiac disease face double the risk of coronary artery disease compared with the general population, according to research to be presented at the American College of Cardiology's 63rd Annual Scientific Session.
Published 07/25/2013

Unrated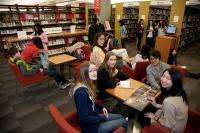 Photo: CC--Wikimedia Commons, Vancouver Public Library
A team of researchers recently looked at young adults with celiac disease to see what, if any, added risk they may have for developing atherosclerosis.
Published 07/10/2013
Rating:



Photo: CC--geishaboy500
Some doctors and nutritionists have expressed concern that a gluten-free diet might increase the risk of cardiovascular problems in patients with celiac disease.
Published 11/22/2012
Rating: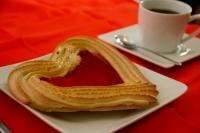 Photo: CC--Prana
With regard to celiac disease and cardiovascular disease, there are two conflicting schools of thought. The first suggests that the gluten-free diet might help people with celiac disease to reduce the risk of developing cardiovascular disease. The second suggest the opposite: that a gluten-free diet may leave people with celiac disease at greater risk of developing cardiovascular disease. What's the right answer?
Published 10/5/2011
Rating:



Researchers have established a number of inflammatory markers as risk factors for atrial fibrillation (AF), but they know very little about how autoimmune diseases affect AF. A team of researchers recently set out to examine the association between celiac disease and AF in a large cohort of patients with biopsy-verified celiac disease.
Published 03/21/2011

Unrated




New study on asthma, heart disease and celiac disease.
Population based studies in Sweden claim that celiacs have increased risk of heart disease and asthma.
Published 04/20/2009
Rating:



Faced with cases of idiopathic dilated cardiomyopathy that seemed to coincide with celiac disease, a team of Turkish researchers recently set out to determine if a possible connection exists between the two conditions.
Published 04/7/2009
Rating:



A recent report by Iranian doctors supports the idea that celiac disease, by means of a heightened immune response in the splenoportal axis, can lead to the development of idiopathic portal hypertension in susceptible affected patients.
Celiac.com 12/11/2006 – A retrospective cohort study presented by Gunnar Midhagen with hi
Celiac.com 02/26/2003 - The subject of cardiology-related symptoms of celiac disease and celiac d