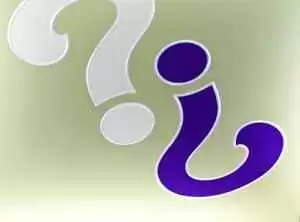 Caption: Photo: CC--Valerie_Everett
Celiac.com 06/29/2012 - A group of researchers recently set out to study cases of positive tissue transglutaminase antibodies with negative endomysial antibodies to determine whether or not such cases amount to celiac disease.
The team included Thomas Hornung; Pavel Gordins; Clare Parker; and Nicholas Thompson. They are variously affiliated with the departments of Gastroenterology, and Immunology at the Northern Deanery of Newcastle upon Tyne, and with the department of Gastroenterology at Freeman Hospital in Newcastle upon Tyne in the UK.
---
Celiac.com Sponsor (A12):


---
---
Celiac.com Sponsor (A12-m):


---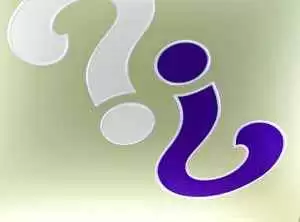 The most sensitive and specific blood tests for diagnosing celiac disease are those that detect immunoglobulin A (IgA) antibodies against human tissue transglutaminase (tTGA) enzyme, and those that measure aspects of connective tissue covering individual smooth muscle fibers, endomysial antibodies (EMA).

Because of the high sensitivity (up to 98%) and high specificity (around 96%) reported for the tTGA assay, detection of tTGA is currently the primary blood test used in screening for celiac disease.

The tTGA test also has a high negative predictive value approaching 100%, which makes it an excellent test for excluding celiac disease in both high and low risk groups. In contrast, positive predictive value of the tTGA test is rather poor with values between 28.6% and 60.2% being reported in several studies.

EMA, on the other hand, has extremely high specificity values close to 100% and positive predictive value values approaching 80%.[5 10] However, compared with tTGA, EMA has lower sensitivity, usually under 90%.

This being the case, the present standard celiac disease screening strategy is to first use tTGA, and then confirm positive results using EMA. However, doing it this way, doctors often end up with a group of patients who show divergent test results.

For their study, the researchers wanted to gauge the percentage of patients with positive tTGA and negative EMA, but who were confirmed with celiac disease upon biopsy, and to identify factors in these patients that may help to increase diagnostic accuracy in such patients.

The research team identified 125 consecutive patients with positive tTGA and negative EMA, who subsequently underwent endoscopy with at least two biopsies from the second part of the duodenum.

The team charted any tTGA result over 15 U/ml as positive. They excluded any patients with known celiac disease at the time of testing.

They then reviewed patient notes to assess indications for celiac disease serological screening, including the presence of iron deficiency anaemia, and symptoms such as diarrhea or weight loss, and family history of celiac disease. They defined diarrhea as a bowel frequency of more than three times a day.

They then assessed histological evidence of celiac disease based on subsequent duodenal biopsies, plus Marsh grading. In cases where patient histology was unclear, they relied on the clinical assessment of a consulting gastroenterologist. Unclear histology included minimal/mild increase in intraepithelial lymphocytes of not more than 30 per 100 enterocytes and without villous atrophy, plus mild villous blunting with no increase in intraepithelial lymphocytes.

They then categorized patients as either celiac disease negative, or celiac disease positive. Patients with no histological evidence of celiac disease on duodenal biopsies or equivocal histology plus overall clinical impression of celiac disease absence were categorized as celiac disease negative. Patients with histological evidence of celiac disease on duodenal biopsies or equivocal histology plus overall clinical impression of celiac disease presence were categorized as celiac disease positive.

To measure IgA anti-tTGA antibody the team used a commercially available enzyme linked immunosorbent assay called Aeskulisa, manufactured by Aesku Diagnostics GmbH in Wendelsheim, Germany.

To detect IgA anti-EMA with the standard immunofluorescent method, they used commercial slides of monkey oesophagus sections (Euroimmun, Euroimmun AG, Lübeck, Germany). They used conjugated sheep antihuman IgA as a secondary antibody, relying on a test manufactured by Instrumentation Laboratory UK Ltd., in Warrington, UK.

Overall, the team categorized 113 patients (90.4%) as celiac disease negative. Of these, 102 patients had no histological features of celiac disease, while 11 patients had unclear histology plus an overall clinical impression of not having celiac disease.

They categorized twelve patients (9.6%) as celiac disease positive. Of these, 10 patients had positive histology, and two patients had unclear histology plus an overall clinical impression of having celiac disease.

Of those with positive histology, 17% were Marsh grade I, 8% were Marsh grade II, 33% were Marsh grade IIIa, 17% were Marsh grade IIIb and 25% were Marsh grade IIIc. Those with celiac disease were more likely to be older and to have a higher tTGA level. The groups showed no difference in any clinical parameter.

Source: