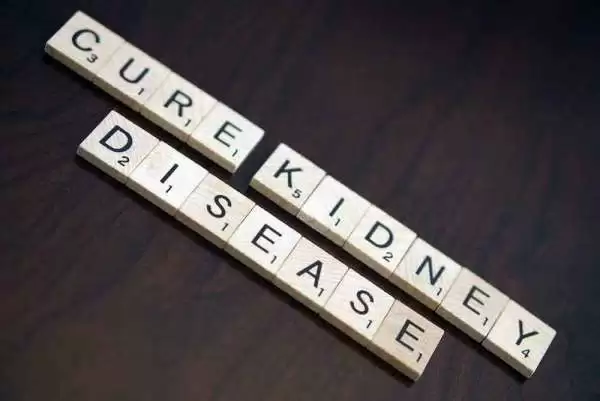 Caption: Image: CC BY 2.0--davis.steve32
Celiac.com 11/21/2019 - Researchers know that zonulin increases gut permeability after exposure to gliadin in children with celiac disease. It's also known that kids with Nephrotic Syndrome have elevated plasma zonulin levels. 
That knowledge, along with the fact that protease activated receptor-2, which mediates zonulin effect in enterocytes, is present on podocytes, has led some researchers to wonder if gluten-induced elevations in zonulin might affect glomerular permeability and mediate proteinuria in children with Nephrotic Syndrome.
---
Celiac.com Sponsor (A12):


---
---
Celiac.com Sponsor (A12-m):


---
A team of researchers recently set out to see if a gluten-free diet was helpful in controlling cases of difficult-to-manage Nephrotic Syndrome in children. The research team included Howard Trachtman, Laura Jane Pehrson, Suzanne M Vento, Laura Malaga-Dieguez, Debbie S Gipson, Katherine MacRae Dell, Tarak Srivastava, Kevin V Lemley, Frederick J Kaskel, Kevin EC Meyers, and Christian Faul. 

For their multi-center, open-label trial, the team tested the effectiveness of a gluten-free diet in children with steroid-responsive, difficult-to-manage Nephrotic Syndrome over a 6 month period. 

They defined a positive response as any reduction of 50% or greater in relapse rate, compared with the prior 6 months, or discontinuation of at least one immunosuppressive drug from the treatment regimen.

They gathered data that included age, gender, race/ethnicity, serum creatinine, proteinuria, histopathology, and treatment method.  Serum was collected prior to and at completion of the Treatment Period. They conducted blood tests both before and after the six month period to determine the effect on the glomerular cytoskeleton in vitro. Data are provided as mean±SD.

The team evaluated eight girls and six boys, for a total of 14 children, under 12.4 years of age, with baseline serum creatinine levels of 0.46±0.12 mg/dl, and Up/c 0.45±0.49 (mg:mg). The group included 11 Whites, 2 Hispanics/Latinos, 1 Black, and 3 other racial groups. 

The team found 10 cases of MCD, and four cases FSGS in 4 cases. After six months of treatment, four participants had a positive response (two had a reduced relapse rate and two had a reduced medication burden), 5 showed no benefit, of whom 2 withdrew before 6 months, while 3 patients had not yet completed the 6-month Treatment Period, and 1 child was lost to follow-up. 

One child had no change in relapse rate, but showed a quicker response to corticosteroids while following a gluten-free diet. Overall, baseline plasma zonulin levels were 19.4±1.7 vs 13.4±0.9 pg/mL in four non-responders vs two gluten-free diet responders.

Up to 33% of patients with difficult-to-manage NS show a positive response to a gluten-free diet. Elevated levels of plasma zonulin may predict a poor dietary response. 

This study shows that a gluten-free diet can help some children with frequently relapsing or steroid dependent Nephrotic Syndrome to reduce the need for immunosuppressive drugs. Doctors will do well to consider a gluten-free diet for such patients.

Presented at the American Society of Nephrology

 

The researchers are variously affiliated with NYU Langone Health, New York, New York, United States; NYU School of Medicine, New York, New York, United States; University of Michigan Mott Children's Hospital, Ann Arbor, Michigan, United States; Childrens Hospital Los Angeles, Pasadena, California, United States; Cleveland Clinic Children's, Cleveland, Ohio, United States; Childrens's Mercy Hospital, Kansas City, Missouri, United States; Children's Hospital at Montefiore, Bronx, New York, United States; The Children Hospital of Philadelphia and University of Pennsylvania, Philadelphia, Pennsylvania, United States and the University of Alabama at Birmingham, Birmingham, Alabama, United States.