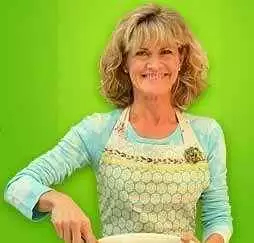 Celiac.com 05/28/2010 - Celiac disease research is linking Irritable Bowel Syndrome with gluten intolerance and doctors are recommending IBS sufferers, especially those with diarrhea-predominant IBS, to get tested for gluten issues or celiac disease. Celiac disease is an autoimmune disease. The source of this being gluten, a protein found in wheat, barley, and rye, often affecting the entire body and manifesting various physical and mental symptoms, and a gluten-free diet is the simple treatment for this disease.
New research published in the Archives of Internal Medicine has shown that people with IBS are four times more likely to have celiac disease than those without IBS. Doctors, often uneducated about celiac disease or improperly taught that its symptoms are dramatic, don't associate the common symptoms of IBS, stomachaches, bloating, fatigue, and diarrhea, with celiac disease or gluten intolerance.
---
Celiac.com Sponsor (A12):


---
---
Celiac.com Sponsor (A12-m):


---
In the January 2009 issue of the American Journal of Gastroenterology, the American College of Gastroenterology began recommending that doctors screen patients who manifest symptoms of IBS for celiac disease as well. The diagnosis is easy to test for. Simple blood tests detect the disease over ninety percent of the time. The diagnosis is then confirmed by an upper endoscopy. A small, flexible tube is slipped into the mouth of the sedated patient, down his esophagus and stomach and into the first part of the small intestine, where biopsies are taken and then examined for changes seen in celiac disease.

After a correct diagnosis is made, people with IBS who are also celiac can begin the rapid road to recovery with a gluten-free diet. As people become more aware of celiac disease and gluten intolerance, gluten-free foods and gluten-free cooking become more and more available. There are now many delicious gluten-free recipes available for favorite foods and desserts such as gluten-free pizza, gluten-free muffins, and gluten-free cupcakes. Adults and children alike who are gluten intolerant can still enjoy a gluten-free balanced diet with a variety of gluten-free choices.

In the U.S., a slightly increased rate of celiac diagnosis among adults has already lead to increased support. Gluten-free foods and gluten-free recipes are more readily available than ever. The Gluten-Free Restaurant Awareness Program (GFRAP) assists in the mutually beneficial relationship between people diagnosed with celiac disease or gluten intolerance and restaurants, resulting in an increase in the number of restaurants which can provide service to people following a gluten-free diet while increasing their patronage. Participating restaurants are able to provide gluten-free meals. As more and more people are diagnosed with gluten intolerance, their list of participating restaurants will surely grow.

However, the U.S. remains behind in celiac awareness. This probably has something to do with the fact that celiac disease is the only autoimmune disease that the government doesn't support with research grants. Centers such as Dr. Green's Celiac Disease Research Center are one-hundred percent dependent on charitable donations or university funds. Even though diagnosis is slightly up for celiac adults, this isn't enough to raise awareness and bring relief for the three million people who suffer from celiac disease, nearly ninety-seven percent of whom don't even know the cause of their painful symptoms. With increased diagnosis, we will surely see increased support, and soon the celiac community will be able to enjoy the same quality of life and food and cooking options which is enjoyed by, for instance, the lactose-intolerant community.

If you have been diagnosed with IBS or have similar symptoms, make an appointment with your doctor today to get tested for celiac disease or gluten intolerance. It may just bring you the relief you've been looking for all these years.