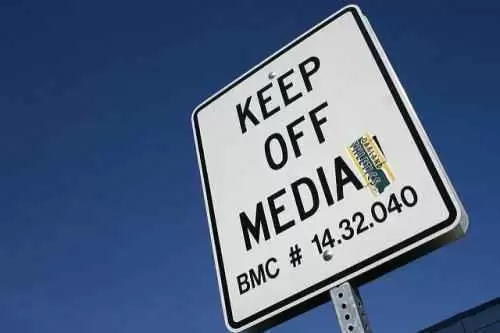 Caption: Image: CC--Kal Schreiber
Celiac.com 02/02/2018 - An opinion article by Dr. Di Sabatino and Dr. Corazza in the February 2012 issue of Annals of Internal Medicine (1) has unleashed a storm of opinion articles in the popular media that decry the gluten-free diet. The article by these two physicians is mostly reasonable and thoughtful but there are a couple of problems with it. The authors devalue patients' participation in their own health care and implicitly assert that gluten is a healthy food for most people. They do so through a protocol they have devised and by stating that they wish to prevent "a gluten preoccupation from evolving into the conviction that gluten is toxic for most of the population" (1). This statement, and the media claims that followed, reflect several deeply flawed assumptions and perspectives that are not only unscientific, they elevate the physician's observations over the individual's insights into her/his own health.
The first assumption, of course, is that gluten is a healthy food for all those without celiac disease. Yet in the very same article, Di Sabatino and Corazza offer a list of afflictions that, in the absence of celiac disease, improve or completely disappear when gluten is withdrawn. Thus, while they acknowledge the existence of these illnesses, they simultaneously assert that a condition of gluten preoccupation exists and that gluten is not toxic for most of the population. They go on to bemoan the absence of clear diagnostic criteria for these non-celiac, gluten-induced illnesses, calling for an individualized approach to diagnosis that would involve patients following a single-blinded gluten challenge test for subjective symptoms and an open test for objective signs and symptoms.
---
Celiac.com Sponsor (A12):


---
---
Celiac.com Sponsor (A12-m):


---
In a nutshell, they want patients to undergo a gluten challenge, without knowing (the patient is the one who is blinded) when they are or are not gluten-free, to confirm, for the physician, the patient's claim that her/his symptoms are legitimately linked to gluten ingestion. The gluten challenge is for the sole benefit of the physician. If she/he observes that the signs and/or symptoms worsen with gluten exposure and/or improve after excluding gluten then the physician will be reassured that the patient's self-report is accurate. Does that strike anyone else as a trifle offensive?

Of course, this assumes that the physician's tests and observations are somehow more valid than the patient's complaints. I don't want to be too cranky about this. After all, I'm a pretty skeptical person and I think it is important to resist random claims, especially about dietary restrictions, without supporting evidence. But honestly, when an individual is seeking medical advice and reports on their signs and symptoms, there seems little cause to doubt that patient's word. After all, if they misrepresent the facts they are only hurting themselves. Patients can, of course, be mistaken. And those who are interested in a physician's diagnosis might want to subject themselves to such a paternalistic gluten challenge. I have no quarrel with patients making that informed choice. Perhaps some patients will have conditions imposed by their insurance company. Or maybe they will have some other reason to accept this protocol. However, it should not be overlooked that, at its root, this protocol is the antithesis of encouraging patients to take responsibility for their own health care.

Further, despite their implied disdain for patients, Doctors Di Sabatino and Corazza don't seem to have considered some of the risks involved in their newly hatched diagnostic protocol which is aimed at pushing back against what they seem to believe is a growing idea that "gluten is toxic for most of the population". In brief, they advocate patients resuming gluten consumption, thus incurring several serious risks to the health and welfare of the patient so physicians may stem the growing tide of gluten-free patients who have undertaken the diet without the blessing of a gastroenterologist or physician.

Please take a moment to consider this proposition. The gluten-free diet is restrictive, inconvenient, and expensive. Why would anyone choose to follow such a diet without being convinced that it was valuable to them? Di Sabatino and Corazzo freely acknowledge that there is a dearth of diagnostic tests and protocols for diagnosing or excluding non-celiac gluten sensitivity (although they do overlook some basic tests that I'll discuss shortly).

The inconvenience of a gluten-free diet should disabuse critics and skeptics of much of their doubt. However, even if this huge factor is ignored, there are issues of opioid addiction, appetite manipulation, and the risks of triggering allergies, chronic inflammation, autoimmune disease, and psychiatric illness, any or all of which can accompany ingestion of gluten in some individuals. All of these costs and risks are ignored by these two innovators in their Brave New World of non-celiac gluten sensitivity.

Addiction to Gluten-derived Opioids
Most of the people I know who follow a gluten-free diet are well aware of how addictive gluten can be. Once a person has broken away from an addictive substance, it seems very questionable, to say the least, to persuade them, ostensibly in the interests of their health, to ingest that addictive substance again. Since 1979, we have had solid evidence of the morphine-like peptides of gluten grains (2). Many subsequent reports have replicated the findings first reported by Christine Zioudrou and her colleagues (3, 4, 5, 6) so there is little cause to question the addictive potential of gluten grains and the foods derived from them. How wise would it be to ask a former smoker to do a trial of smoking cigarettes for a few weeks? Or to ask an alcoholic to return to alcohol to reassure his physician of the correctness of the patient's choice to quit?

Appetite Manipulation
Relatedly, an opioid blocker, Naloxone, was given to a group of binge eaters who experienced reduced "duration and magnitude of binge eating episodes" (7). Another group, of healthy volunteers, showed 28% reductions in food intake on days when they were given the same opioid blocker (8). Although gluten opioids were not the intended target of the Naloxone, it may be that this was exactly what this drug was doing in both of these studies. As the obesity epidemic spreads, it is increasingly important to exercise care with respect to foods that cause abnormal and unwarranted increases in appetite. Other researchers have also reported reductions in food intake after administration of opioid blocking medications (9, 10).

Autoimmunity
Although obesity is an important health concern, autoimmune disease may be of at least equal concern. The loss of integrity of the mucosal barrier of the small intestine is now considered an important factor in the development of many cases of autoimmunity (11, 12). This group of ailments currently plagues the western world with their serious, sometimes lethal consequences. Especially among those who report symptoms in association with gluten consumption, it seems only prudent to proceed with an abundance of caution. When there may be an increased risk of developing one or more autoimmune diseases, a return to gluten consumption seems a very poor choice.

In susceptible individuals, gluten consumption triggers zonulin production. Zonulin mediates the tight junctions between the epithelial cells that form the protective barrier between the digesting food in our intestines, and our bloodstreams (11). Thus, ingesting gluten , for those at risk, invites leakage of undigested and partly digested proteins into the bloodstream. The immune system sees these foreign substances as invaders and attacks them in the same manner it would attack a viral or bacterial invader. These same antibodies sometimes attack self tissues with similar protein structures. Because gluten is ingested each day, several times a day, this leaky gut and flood of antibodies can quickly become chronic. Why would a caring health-care professional advise someone who is reporting symptoms associated with gluten consumption to return to eating this substance when the patient may well be reporting early signs and symptoms of a developing autoimmune disease?

Allergies and Inflammation
Similarly, a compromised intestinal mucosa has been connected to allergies and chronic inflammation. It seems irresponsible to bring one's professional authority to bear on the patient, encouraging them to return to eating gluten so the physician may be persuaded that the patient is accurately reporting their responses to gluten.

At the Department of Neurology at the Royal Hallamshire Hospital in Sheffield, U.K., a group of researchers have been reporting, since the mid 1990s, the identification of elevated serum IgG antibodies against one of the proteins in gluten among a majority of patients with a variety of neurological diseases of unknown origins (13). They also report that the prognosis is quite poor for these people. I attended a presentation by the lead researcher of this group, Dr. Marios Hadjivassiliou, in 2005. He repeatedly stated that these individuals require an exceedingly strict gluten-free diet to have any chance of improving their prognosis. Yet doctors Di Sabatino and Corazza's approach would further compromise these patients' chances of recovery to satisfy the doubts held by physicians.

The research group at the Royal Hallamshire Hospital, and many other researchers, continue to use testing for IgG and IgA class antibodies against gliadin, a sub-group of gluten proteins, as an indicator of gluten sensitivity (13). It may be imperfect, but any time a particular food protein is triggering an abnormal immune response in our bodies, it seems reasonable to assert that this individual is sensitive to that food protein. When celiac disease has been ruled out, positive IgG and/or IgA anti-gliadin antibodies clearly indicate a condition of non-celiac gluten sensitivity. There are other forms of non-celiac gluten sensitivity that may be missed by these tests, but it is clear that IgG and IgA testing for anti-gliadin antibodies is identifying some, perhaps most, cases of non-celiac gluten sensitivity. About 12% of the general population shows elevated levels of IgG antibodies against gluten (13, 14). Notwithstanding Di Sabatino and Corazza's assertion that there are no tests for non-celiac gluten sensitivity, IgG and IgA anti-gliadin antibody tests are certainly one means of identifying gluten sensitivity, whether in the blood or in fecal matter. Additional markers may well arise from current and future research.

Psychiatric Illnesses
Some forty years ago, Dr. Curtis Dohan and his colleagues established a clear connection between gluten and dairy proteins and schizophrenia (15). Doctors Singh and Kay replicated those findings (16). The issue was hotly debated on the basis of several other studies of sloppy design that followed. For a long time, the connection with gluten was dismissed because of the contradictory reports in the medical literature.

In the last fifteen years, another spate of research has emerged showing that Dr. Dohan, Dr. Singh, and both of their research groups had unearthed a compelling connection with serious implications for the effective treatment of a sub-group of patients with schizophrenia and other mental illnesses. Some of these findings were capricious, as in the case of a long-term schizophrenic who was placed on a ketogenic diet. After 53 years of battling her symptoms she experienced complete relief from her schizophrenia (17). Genetic studies and investigations of schizophrenic patients and bi-polar patients have also shown that gluten may be an important factor in these conditions (18, 19, 20, 21, 22, 23, 24, 25 ) which are both common and debilitating. A subset of autistic patients have also experienced symptom improvement on a gluten-free diet (25, 26, 27).

Thus, there is compelling evidence across a number of specialty areas of human illness in which gluten plays a role as an important contributor to symptoms and/or it lies at the root of these conditions. I must therefore question how Dr. Di Sabatino and Dr. Corazza can assert that gluten is not toxic to most people? Their implicit claim to that effect is questionable given the wide range illnesses that it contributes to or causes. We now know that increased production of zonulin, the mediator of intestinal barrier integrity, discovered at the University of Maryland in 2000 (28), is triggered, in some people, by gluten ingestion (29). Subsequent research has revealed that zonulin is the precursor of haptoglobin 2 which is found in about 80% of the human population (11). In the absence of further research, there may well be cause to suspect that gluten grains are a healthy food for only about 20% of the population. So these two physicians would have us continue to consume gluten until such time as we develop full-blown illness or signs and symptoms acceptable to our physicians. Surely that has put the cart before the horse. Their patients do not visit them for the sole benefit of the physician. Nonetheless that is the central thrust of this protocol.

This published opinion has spawned a number of articles online and in the popular press, all of which (that I've seen) seem to ignore all of the concessions to non-celiac gluten sensitivity mentioned in the article by doctors Di Sabatino and Corazza . Some of these spin-off commentaries even use the original article to support their suggestions that a gluten-free diet is inappropriate even for those with symptoms that are relieved by the diet. This blatantly contravenes the opinions expressed by Di Sabatino and Corazza but these journalists don't let the facts get in the way of their over-simplified, august opinions. While I take exception to their implied distrust of patients, at least Di Sabatino and Corazza concede that the gluten-free diet is appropriate for those who experience symptom mitigation or remission when avoiding gluten. These reporters make no such concession.

One article from the LA Times, states: "That hasn't stopped many people from declaring they are gluten sensitive, even though they may not be" (30). This journalist seems to imagine that he/she is in a better position to judge whether there is benefit in a gluten-free diet than the people who choose to follow it. Given Di Sabatino and Corazza's flagrant disrespect for patients, I suppose similar disparagement by the journalists who mindlessly follow should not surprise us. They, too, dispense medical advice that could prove very harmful. The quality of that advice is about what one might expect under the circumstances.

Doctors Di Sabatino and Corazza not only acknowledge non-celiac gluten sensitivity as a cause for symptoms very similar to those of celiac disease, they call for further research to develop and codify diagnostic protocols that will help clinicians better recognize and treat this newly recognized ailment. They go on to acknowledge that conditions including "headache, lethargy, attention-deficit/hyperactivity disorder, ataxia, or recurrent oral ulceration" in the absence of celiac disease often improve or resolve on a gluten-free diet. Their unfortunate denial of gluten as toxic seems to have invited much of the spin-off, journalistic conjecture under such titles as "Gluten-free diets not always necessary, study suggests" (31). Even the characterization of this opinion article as a study is misleading in the extreme.

These journalists and medical opinion authors also seem oblivious to the strong connection between learning disabilities and gluten consumption (32, 33). My own professional experience echoes Blair's report in which 70% to 90% of children with dyslexia accelerated their reading and writing skills more rapidly than mainstream children not afflicted with dyslexia during a six month trial of the gluten-free diet (33). This is startling! In most cases, children with dyslexia work very hard to reduce the gap by which they are falling behind in their studies.

In my work it is often difficult to persuade parents of a child who struggles with learning disabilities to undertake a six month trial of a gluten-free diet. Yet the positive results are often quite astounding. The medical opinion expressed by Di Sabatino and Corazza and the subsequent spin-off in the popular press have just made this task substantially more difficult. Who wants to be characterized as a radical nut case? Who wants to risk their child's learning and welfare on a fad diet? These are the accusations implicit in the Di Sabatino and Corazza characterization of "gluten preoccupation" and the journalistic frenzy that followed. One article in The Toronto Star claims that the gluten-free diet is dangerous. Anyone who has followed it knows that claim to be pure nonsense. The article is based on an interview with Dr. Corazza so it is difficult to tell whether the journalist got it wrong or Dr. Corazza actually made this silly claim. The dangers that Dr. Corazza is quoted about are that it will be more difficult to get a diagnosis of celiac disease and that the diet will cost more money (34). Yet the title says " Gluten-free diets could be dangerous, doctors say" (34).

What these journalists and physicians missed is the rapidly growing body of evidence showing that increasing numbers of ailments among escalating numbers of people are driven by this ubiquitous food (2-35) . Gluten may or may not be toxic for most of the population. We don't know. We can't know that without more research. Neither can Di Sabatino and Corazza or any of the journalistic lemmings who leaped off that same cliff, asserting that those who take up a gluten-free lifestyle are the ones who are misguided. Regardless of whether gluten is toxic to most of us, a gluten-free diet certainly is not. Just how do Dr. Corazza and/or these journalists imagine that humans survived and thrived before gluten grains were first cultivated about 10,000 years ago? And most of the world's populations survived and thrived without gluten for many more millennia without gluten grains.

The growing numbers of people who are willing to accept the inconvenience and expense of a gluten-free diet because of the benefits they experience should incite curiosity and discourse - not contempt and dismissal. Gluten may be toxic to many more people than are currently identifiable by limited available testing. Asserting one side or the other of this argument is at least premature. At most it could prove very harmful to those individuals who listen and obey the voices of experts and journalistic hucksters using devious methods to promote their own pet ideas.

Sources:
1. Di Sabatino A, Corazza G. Nonceliac Gluten Sensitivity: Sense or Sensibility? Ann Intern Med. 2012;156:309-311.
2. Zioudrou C, Streaty RA, Klee WA. Opioid peptides derived from food proteins. The exorphins. J Biol Chem. 1979 Apr 10;254(7):2446-9.
3. Fukudome S, Jinsmaa Y, Matsukawa T, Sasaki R, Yoshikawa M. Release of opioid peptides, gluten exorphins by the action of pancreatic elastase. FEBS Lett. 1997 Aug 4;412(3):475-9.
4. Fukudome S, Yoshikawa M. Gluten exorphin C. A novel opioid peptide derived
5. from wheat gluten. FEBS Lett. 1993 Jan 18;316(1):17-9. Fukudome S, Yoshikawa M. Opioid peptides derived from wheat gluten: their isolation and characterization. FEBS Lett. 1992 Jan 13;296(1):107-11.
6. Huebner FR, Lieberman KW, Rubino RP, Wall JS. Demonstration of high opioid-like activity in isolated peptides from wheat gluten hydrolysates. Peptides. 1984 Nov-Dec;5(6):1139-47.
7. Drewnowski A, Krahn DD, Demitrack MA, Nairn K, Gosnell BA. Naloxone, an opiate blocker, reduces the consumption of sweet high-fat foods in obese and lean female binge eaters. Am J Clin Nutr. 1995 Jun;61(6):1206-12.
8. Cohen MR, Cohen RM, Pickar D, Murphy DL. Naloxone reduces food intake in humans. Psychosom Med. 1985 Mar-Apr;47(2):132-8.
9. Wolkowitz OM, Doran AR, Cohen MR, Cohen RM, Wise TN, Pickar D. Single-dose naloxone acutely reduces eating in obese humans: behavioral and biochemical effects. Biol Psychiatry. 1988 Aug;24(4):483-7.
10. Trenchard E, Silverstone T. Naloxone reduces the food intake of normal human volunteers. Appetite. 1983 Mar;4(1):43-50.
11. Tripathi A, Lammers KM, Goldblum S, Shea-Donohue T, Netzel-Arnett S, Buzza MS,Antalis TM, Vogel SN, Zhao A, Yang S, Arrietta MC, Meddings JB, Fasano A. Identification of human zonulin, a physiological modulator of tight junctions, as prehaptoglobin-2. Proc Natl Acad Sci U S A. 2009 Sep 29;106(39):16799-804. Epub 2009 Sep 15.
12. Fasano A. Leaky gut and autoimmune diseases. Clin Rev Allergy Immunol. 2012 Feb;42(1):71-8.
13. Hadjivassiliou M, Gibson A, Davies-Jones GA, Lobo AJ, Stephenson TJ, Milford-Ward A. Does cryptic gluten sensitivity play a part in neurological illness? Lancet. 1996 Feb 10;347(8998):369-71.
14. Fine K. Enterolabs. Private communication.
15. Dohan FC, Grasberger JC, Lowell FM, Johnston HT Jr, Arbegast AW. Relapsed schizophrenics: more rapid improvement on a milk- and cereal-free diet. Br J Psychiatry. 1969 May;115(522):595-6.
16. Singh MM, Kay SR. Wheat gluten as a pathogenic factor in schizophrenia. Science. 1976 Jan 30;191(4225):401-2.
17. Kraft BD, Westman EC. Schizophrenia, gluten, and low-carbohydrate, ketogenic diets: a case report and review of the literature. Nutr Metab (Lond). 2009 Feb 26;6:10.
18. Dickerson F, Stallings C, Origoni A, Vaughan C, Khushalani S, Leister F, Yang S, Krivogorsky B, Alaedini A, Yolken R. Markers of gluten sensitivity and celiac disease in recent-onset psychosis and multi-episode schizophrenia. Biol Psychiatry. 2010 Jul 1;68(1):100-4. Epub 2010 May 14.
19. Samaroo D, Dickerson F, Kasarda DD, Green PH, Briani C, Yolken RH, Alaedini A. Novel immune response to gluten in individuals with schizophrenia. Schizophr Res. 2010 May;118(1-3):248-55. Epub 2009 Sep 11.
20. Cascella NG, Kryszak D, Bhatti B, Gregory P, Kelly DL, Mc Evoy JP, Fasano A, Eaton WW. Prevalence of celiac disease and gluten sensitivity in the United States clinical antipsychotic trials of intervention effectiveness study population. Schizophr Bull. 2011 Jan;37(1):94-100.
21. Kalaydjian AE, Eaton W, Cascella N, Fasano A. The gluten connection: the association between schizophrenia and celiac disease. Acta Psychiatr Scand. 2006 Feb;113(2):82-90.
22. Wei J, Hemmings GP. Gene, gut and schizophrenia: the meeting point for the gene-environment interaction in developing schizophrenia. Med Hypotheses. 2005;64(3):547-52.
23. De Santis A, Addolorato G, Romito A, Caputo S, Giordano A, Gambassi G, Taranto C, Manna R, Gasbarrini G. Schizophrenic symptoms and SPECT abnormalities in a coeliac patient: regression after a gluten-free diet. J Intern Med. 1997 Nov;242(5):421-3.
24. Dickerson F, Stallings C, Origoni A, Vaughan C, Khushalani S, Yolken R. Markers of gluten sensitivity in acute mania: A longitudinal study. Psychiatry Res. 2012 Mar 2.
25. Millward C, Ferriter M, Calver S, Connell-Jones G. Gluten- and casein-free diets for autistic spectrum disorder. Cochrane Database Syst Rev. 2004;(2):CD003498.
26. Shattock P, Whiteley P. Biochemical aspects in autism spectrum disorders: updating the opioid-excess theory and presenting new opportunities for biomedical intervention. Expert Opin Ther Targets. 2002 Apr;6(2):175-83.
27. Knivsberg AM, Reichelt KL, Høien T, Nødland M. A randomised, controlled study of dietary intervention in autistic syndromes. Nutr Neurosci. 2002 Sep;5(4):251-61.
28. Fasano A, Not T, Wang W, Uzzau S, Berti I, Tommasini A, Goldblum SE. Zonulin, a newly discovered modulator of intestinal permeability, and its expression in coeliac disease. Lancet. 2000 Apr 29;355(9214):1518-9.
29. Clemente MG, De Virgiliis S, Kang JS, Macatagney R, Musu MP, Di Pierro MR, Drago S, Congia M, Fasano A. Early effects of gliadin on enterocyte intracellular signalling involved in intestinal barrier function. Gut. 2003 Feb;52(2):218-23.
30. http://www.latimes.com/health/boostershots/la-heb-gluten-sensitivity-20120221,0,4517592.story 
31. http://www.cbsnews.com/8301-504763_162-57381966-10391704/gluten-free-diets-not-always-necessary-study-suggests/ 
32. Knivsberg AM. Urine patterns, peptide levels and IgA/IgG antibodies to food proteins in children with dyslexia. Pediatr Rehabil. 1997 Jan-Mar;1(1):25-33.
33. http://www.timesonline.co.uk/tol/news/uk/article444290.ece 
34. http://www.thestar.com/living/article/1146787--gluten-free-diets-could-be-dangerous-doctors-say#article 
35. Hoggan R. Considering wheat, rye, and barley proteins as aids to carcinogens. Med Hypotheses. 1997 Sep;49(3):285-8.