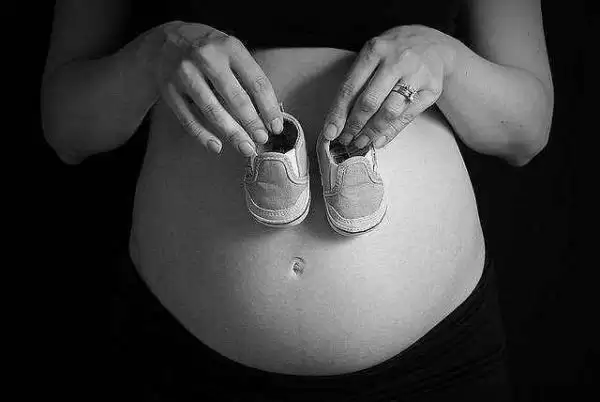 Caption: Photo: CC--Trevor
Celiac.com 12/03/2014 - It is important for pregnant women seeking medical consultation to get good, evidence-based information. This is especially true for pregnant women with celiac disease, who might wonder whether they face an increased risk of adverse birth outcomes and pregnancy complications as a result of their disease.
So, does celiac disease increase a woman's risk for pregnancy complications and adverse birth outcomes? Until now, there hasn't been much good, solid data to give women a clear answer. With that in mind, a research team in England recently conducted a population-based study on pregnancy outcomes and adverse birth conditions in women with celiac disease.
The team used linked primary care data from the Clinical Practice Research Datalink and secondary care Hospital Episode Statistics data to assess all singleton pregnancies between 1997 and 2012. They used logistic/multinomial regression to compare pregnancies of women with and without celiac disease for risks of pregnancy complications (antepartum and postpartum hemorrhage, pre-eclampsia, and mode of delivery), and for adverse birth outcomes (preterm birth, stillbirth, and low birth weight).
They stratified risk levels based on whether women were diagnosed or undiagnosed before delivery. They found 363,930 pregnancies resulting in a live birth or stillbirth, 892 (0.25%) of which were among women with celiac disease.
Women with diagnosed celiac disease showed no increased risk of pregnancy complications or adverse birth outcomes compared with women without celiac disease.
However, pregnant women with diagnosed celiac disease did show a higher risk of postpartum hemorrhage and assisted delivery, with an adjusted odds ratio (aOR) of 1.34.
Importantly, the team found no increased risk of any pregnancy complication among those with undiagnosed celiac disease.
In all, they found just a 1% absolute excess risk of preterm birth and low birth weight among mothers with undiagnosed celiac disease, which corresponds to aOR=1.24 (95% confidence interval (CI)=0.82–1.87) and aOR=1.36 (95% CI=0.83–2.24), respectively.
Overall, the results of this study offer some good news to pregnant women with celiac disease. Whether diagnosed or undiagnosed during pregnancy, celiac disease is not associated with a significantly higher risk of pregnancy complications and adverse birth outcomes.
Source: