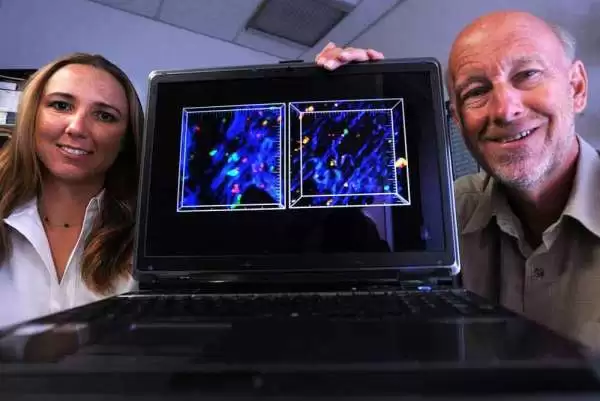 Caption: Cracking the autoimmune code could lead to new treatments for celiac disease. Image: CC0 1.0--uci_innovation
Celiac.com 03/31/2020 - There are over one-hundred different autoimmune diseases. One thing they have in common is that they are driven by the body's own cells; by rare and elusive immune cells that target the body's own healthy organs and tissues, instead of harmful foreign bacteria and viruses. Researchers call such cells 'rogue cells." For the first time, a team led by researchers at the Garvan Institute of Medical Research have used patient samples to document the existence of specific cells that cause autoimmune disease. They also figured out the mechanism that allows cells to 'go rogue' by evading checkpoints that normally stop immune cells from targeting the body's own tissues.
"We have developed a technique that allows us to look directly at the cells that cause autoimmune disease—it's as though we're looking through a new microscope lens for the first time, learning more about autoimmune disease than was ever possible before," says Professor Chris Goodnow, co-senior author of the paper, and Executive Director of the Garvan Institute and Director of the UNSW Sydney Cellular Genomics Futures Institute.
Potential for New Diagnosis and Treatments
---
Celiac.com Sponsor (A12):


---
---
Celiac.com Sponsor (A12-m):


---
In addition to revealing the root cause of an autoimmune disease, the research findings offer huge potential for future treatments to target the cause of all autoimmune diseases.

"Current treatments for autoimmune disease address only the symptoms, but not the cause. To make more targeted treatments that address disease development and progression, we first need to understand the cause...Identifying these rogue immune cells is a significant step forward for how we study autoimmune disease—and crucially the first step to finding ways to eliminate them from the body entirely," says Professor Goodnow.

"In our study, we uncovered specific mutations that mark early stages of autoimmune disease. If we can diagnose a patient at these stages, it may be possible to combine our knowledge of these mutations with new targeted treatments for lymphoma to intervene in disease progression or to track how well a patient is responding to treatments," says Dr. Reed.

The researchers are now planning follow-up studies to investigate mutations of autoimmune cells in a range of other diseases, including lupus, celiac disease and type 1 diabetes.

The team's findings, published in the journal Cell today, are part of the visionary Hope Research program, could lead to major advances in the diagnosis and treatment of autoimmune disease.

Read more in MedicalExpressNews.com