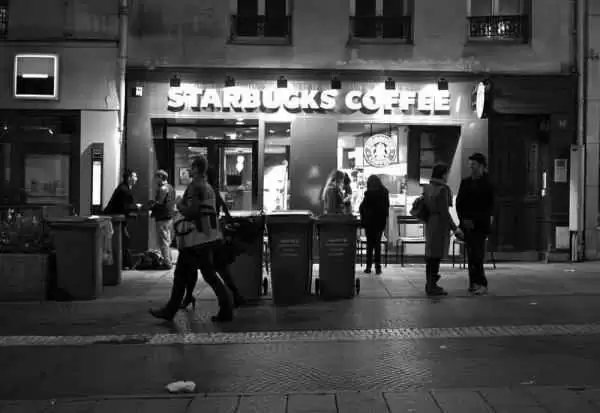 Caption: Image: CC--Juozas Šalna
Celiac.com 05/21/2018 - Just a year ago, Starbucks debuted their Canadian bacon, egg and cheddar cheese gluten-free sandwich. During that year, the company basked in praise from customers with celiac disease and gluten-sensitivity for their commitment to delivering a safe gluten-free alternative to it's standard breakfast offerings.
But that commitment came to an ignoble end recently as Starbucks admitted that their gluten-free sandwich was plagued by  "low sales," and was simply not sustainable from a company perspective. The sandwich may not have sold well, but it was much-loved by those who came to rely on it.
---
Celiac.com Sponsor (A12):


---
---
Celiac.com Sponsor (A12-m):


---
With the end of that sandwich came the complaints. Customers on social media were anything but quiet, as seen in numerous posts, tweets and comments pointing out the callous and tone-deaf nature of the announcement which took place in the middle of national Celiac Disease Awareness Month. More than a few posts threatened to dump Starbucks altogether.

A few of the choice tweets include the following:  
"If I'm going to get coffee and can't eat anything might as well be DD. #celiac so your eggbites won't work for me," tweeted @NotPerryMason.
"They're discontinuing my @Starbucks gluten-free sandwich which is super sad, but will save me money because I won't have a reason to go to Starbucks and drop $50 a week," tweeted @nwillard229.
Starbucks is not giving up on gluten-free entirely, though. The company will still offer several items for customers who prefer gluten-free foods, including Sous Vide Egg Bites, a Marshmallow Dream Bar and Siggi's yogurt.
Stay tuned to learn more about Starbucks gluten-free foods going forward.