---
---
---
---
Celiac Disease and Gluten-Free Diet Support
Follow / Share
FOLLOW US:
---
SHARE:

Popular Articles
What About Just a Little Gluten?
What About Just a Little Gluten?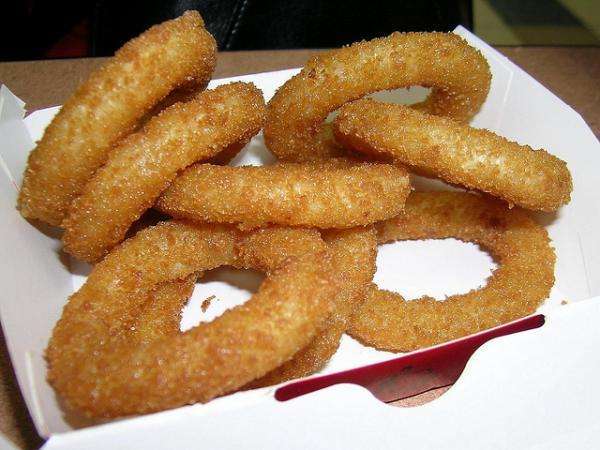 Image: CC--rob_rob2001
Celiac.com 08/25/2016 - You just got diagnosed Celiac and are wondering how serious this really is. What if there is just a little gluten in your food? What if you use the same toaster for your gluten-free bread as your wife's/husband's regular bread? What if those french fries are gluten-free but they fry them in the same fryer as those nice gluten coated onion rings?
Well, my answer is always that no amount of gluten is "safe". Items that are certified gluten-free must be tested and must pass, having less than 20 parts per million (ppm) of gluten. That means that less than .002% parts of that item contain gluten. That is quite a small amount but not necessarily small enough to not have a reaction to it. Some products even test as low as 10 ppm or 5ppm. Anything lower than 3ppm is undetectable by any test out there right now. Some products state they are less than 20ppm but you really don't know if that is 19ppm or 5ppm so I always assume the worst just in case.
So let's assume these french fries are nice and crispy and they share that fryer with those delicious onion rings. The answer is, stay away. You most definitely will end up consuming gluten. You may not have a reaction that you notice from these french fries, as some people are more sensitive or less sensitive, but that does not mean they are not causing an autoimmune reaction and causing damage internally.
My advice: get your own dedicated gluten-free toaster; ask and ask again if sauces contain gluten; ask if the fryer shares space with gluten containing items and even let your server know you have celiac disease and to let the chef know. Your server may not know enough about gluten and celiac disease, but chefs almost always do and will understand the severity of it. I have had much better luck eating out when I have my server actually let the chef know I am celiac. There have been many occasions where my server said something was gluten-free without asking the chef and in the end I ended up sick in bed because of it.
Celiac.com welcomes your comments below (registration is NOT required).

Get Email Alerts (More Info)
Article Options
Tina Turbin
Tina Turbin is a world-renowned Celiac advocate who researches, writes, and consults about the benefits of the gluten-free, paleo-ish, low carb and keto diets, and is a full time recipe developer and founder of PaleOmazing.com. Tina also founded and manages the popular website, GlutenFreeHelp.info, voted the #2 .info website in the world. Tina believes that celiacs need to be educated to be able to make informed decisions and that Paleo needs to be tailored to the individual's physiology to obtain desired results. You can reach her at: INFO@PaleOmazing.com.
View all articles by Tina Turbin